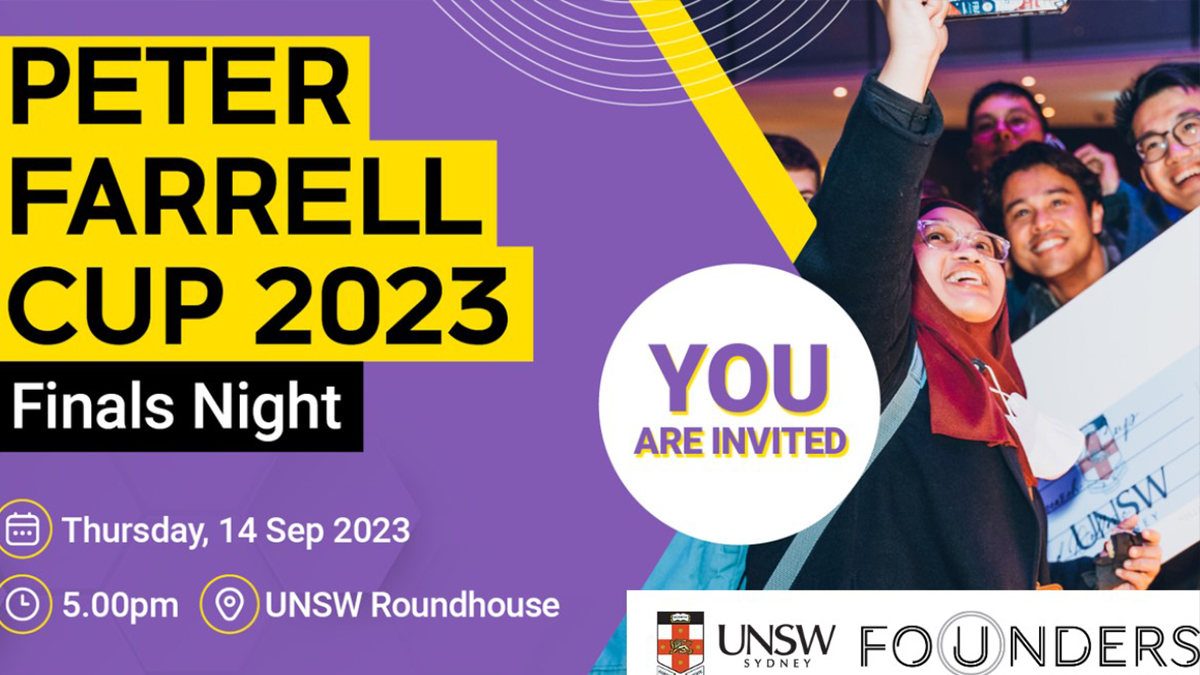 UNSW Founders offers programs and services that support UNSW students, staff and alumni to build entrepreneurship skills, found and grow real companies.
Find out about the programs and events on offer in the coming month.
Impact X Program
Driving impact to address the health needs of marginalised and under-represented communities.
The Impact X Pre-Accelerator is dedicated to making a difference in the lives of those often overlooked and underserved. This program is designed to support promising healthcare initiatives that specifically focus on marginalised and under-represented communities.
If you are a passionate founder looking to drive meaningful impact and be part of a diverse, supportive community, Impact X Pre-Accelerator is the place for you.
Applications close: 25 August 2023
Digital Makers Competition
The Digital Makers Competition is tailor-made for those who want to build and showcase their digital making skills with tools ranging from drawing to Figma, Unity and beyond. If you have an itch to build something wholly or partly digital, code or no-code, design-only or development-ready, whatever the stage of development – this is the program for you.
This program is open to all students and staff across all disciplines and faculties. No specific skills are required.
Applications close: 7 September 2023
Peter Farrell Cup 2023 Finals Night
UNSW Founders invite you to attend the 23rd Peter Farrell Cup (PFC) Finals Night where we celebrate the success of the Top 10 finalists and their innovative ideas.
The PFC is UNSW's most prestigious competitive ideas program, fast-tracking the next generation of entrepreneurs and start-ups. The program gives students the necessary tools, skills, guidance and support to test, pitch and potentially launch a real business.
Date: Thursday, 14 September 2023, 5.00pm
Location: UNSW Roundhouse
Cost: Free
Comments