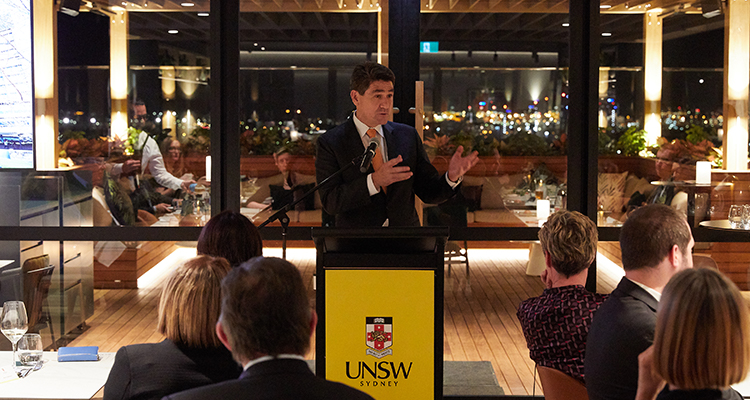 Minister for Skills and Tertiary Education Geoff Lee says Australia must keep pace with emerging technologies to address skill shortages.
The Vocational Education and Training (VET) sector and particularly TAFE must work together with universities to ensure a skilled workforce in the future, according to NSW Minister for Skills and Tertiary Education Geoff Lee.  
Minister Lee was on UNSW's Kensington campus on Tuesday night with UNSW President and Vice-Chancellor Professor Ian Jacobs and 60 government, university and TAFE leaders from across NSW to enrich the debate on pathways and preparing students beyond school.
In his speech, Minister Lee spoke of the skills shortage, the need to keep pace with emerging technologies and how TAFE, as Australia's largest skills training organisation, is an important study option for school leavers.
"Australia faces similar challenges to other countries with the notion there is not a job for life. We face critical skills shortages in most industries, such as construction, hospitality, business and automotive manufacturing," Minister Lee said.
On addressing these challenges, Minister Lee stressed the importance of apprenticeships, short courses, building relationships with industry and working with universities.
"As Professor Jacobs said, we need to work with universities on professional apprenticeships and build on our co-delivery of courses.
 "We need to concentrate on the uptake of traineeships and apprenticeships, removing barriers and encouraging the transition between schools and TAFE.
 "And we need to keep pace with emerging technologies, such as artificial intelligence, cybersecurity and data analytics.
"Industry needs to be an integral part of a co-led curriculum design co-delivery and competency training," Minister Lee continued.
In finishing, Minister Lee encouraged students to look at all pathways after leaving school, including TAFE.
"We must allow students to make informed decisions and make it easier for students to choose a VET option. We must remove barriers whether they be social or financial."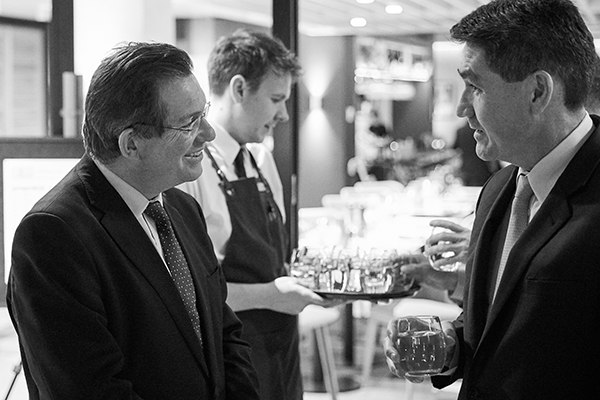 On the topic of preparing all students beyond school regardless of their background, Professor Jacobs said: "We have at UNSW our enormously successful Aspire and AimHigh programs which work with prospective students from right across NSW. And we have set ourselves stretch targets to increase our proportion of low-SES students. There is so much more we can do."
Before entering Parliament, Minister Lee taught at TAFE, and worked for many years at the University of Western Sydney (UWS), as a lecturer in business. At UWS he became Associate Dean of Engagement, a role he held between 2007 and 2011.
Comments