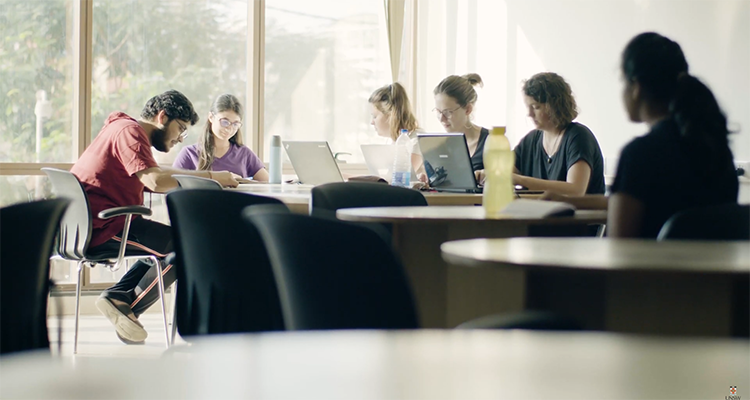 UNSW and Manipal Academy of Higher Education have struck a partnership that commits the two global institutions to strengthening education and research collaboration.
The newly formed partnership between UNSW and Manipal Academy of Higher Education is a significant milestone for the University. This alliance will deliver world-class degrees through articulation pathways and transnational education, incubate mutually beneficial joint research and knowledge exchange via a new contestable seed fund, and offer UNSW students an exciting study destination as part of their degree via short-term mobility programs. The two institutions have jointly committed $5 million of seed funding up to 2025 to deliver tangible outcomes and ensure the success of the partnership.
Laurie Pearcey, Chief Executive Officer, UNSW Global and Pro Vice-Chancellor, International, will lead a UNSW delegation on Friday, 2 August to Manipal Academy of Higher Education to formally sign the first student articulation and study abroad agreements and announce the launch of a new research seed fund. The seed funds will foster collaborative research in areas of common interest between researchers of the two institutions.
Applications for the 2019 round of the research seed fund will open 12 August. During the visit, UNSW faculty representatives will meet with colleagues at Manipal to progress other opportunities for collaboration across education, research and student mobility.
The upward trajectory of Manipal Academy of Higher Education as a private, comprehensive university with a burgeoning research community and over 28,000 students is impressive. In the recent QS 2020 World University Rankings, Manipal emerged as the number one private university in India. Importantly, it is also one of only six universities in India granted Institution of Eminence status by the Indian government's University Grants Commission, offering unprecedented freedom and autonomy to develop international collaborations and pursue an internationalisation agenda. 
With the launch of the Australian government's Australia-India Economic Strategy, which features education as the flagship sector to drive Indian-Australian ties over the coming decades – and the recent release of India's new Draft Education Policy – the timing of UNSW's partnership with Manipal Academy of Higher Education is opportune.
Comments