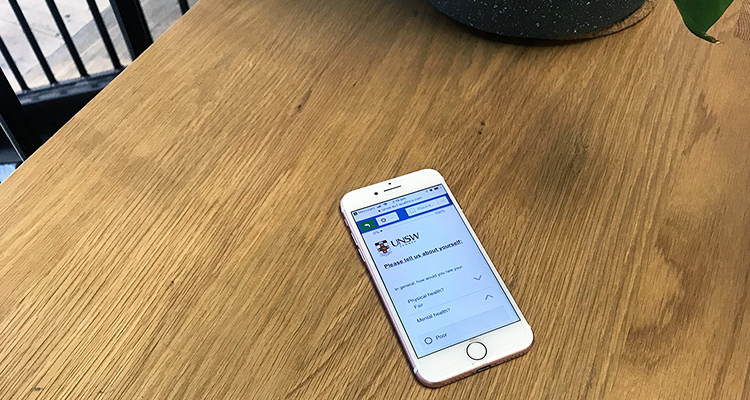 The inaugural Workplace Wellbeing Survey will close next week – don't miss out on contributing to the Wellbeing Strategy and Plan. 
UNSW Wellbeing is committed to understanding and improving the wellbeing of staff members and is proud to announce the first annual Workplace Wellbeing Survey is now open and closes next week. 
Your responses will help the Wellbeing team to identify how staff at UNSW are faring and which areas require focus in the Wellbeing Strategy and Plan.  
The Workplace Wellbeing Survey is voluntary and anonymous, and the survey questions do not ask for identifying information. Anything you share about yourself will only be used to improve UNSW's wellbeing programs, facilities, services and resources. Focus areas include: 
Physical activity 

Nutrition 

Psychological health 

Sleep 

Work 
The survey will take about 10 minutes to complete. Thanks to the generosity of UNSW Wellbeing's partners, there are some great prizes for people who complete the survey, including: 
10 x 1-week YMCA gym trial passes 

1 x 3-month YMCA membership (worth $420) 

1 x The Clever Guts Diet book autographed by Michael Mosley 

4 x double-walled keep cups sustainably made from rice husks 
1 x Jamie Cooks Italy 400-page hardcover cookbook 

1 x Express – The Complete Collection 495-page hardcover 2019 Women's Weekly cookbook 

2 x Cancer Council SPF50+ Shelta high UVP umbrellas: 
1 x compact, fold-up umbrella for backpack or handbag 

1 x large 'mini maxi' umbrella with wooden hook handle 
To enter the prize draw, your email address will be collected in a separate form. It will not be possible to connect your email address with your survey responses. 
Once the survey is completed at the end of July, UNSW Wellbeing will have a baseline assessment of staff wellbeing and will be more informed on how to make UNSW a better place to work. 
You can take the Workplace Wellbeing Survey now. The survey closes next Wednesday, 31 July. 
Comments