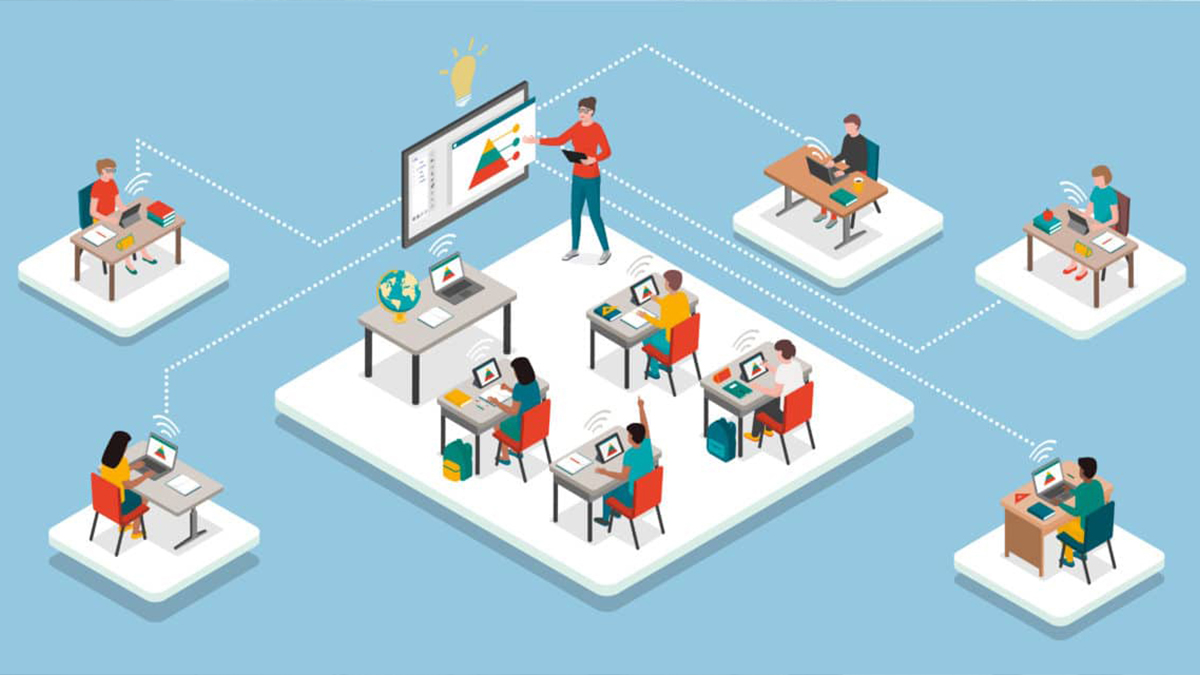 Learning & Digital Environments has launched its new Hybrid Learning Toolkit of digital resources providing ideas, inspiration, and support across the UNSW Sydney teaching community for those who are planning to deliver their course and engage their students through Hybrid Learning.
Hybrid Learning combines both online and face-to-face learning and teaching activities in one class. It gives students greater flexibility around attending face-to-face or online sessions and aims to provide equitable learning outcomes despite attendance mode.
Students can choose if they attend class in-person or online, and engage in the same activities, class discussion and question and answer sessions regardless of their location.
What type of resources does the Hybrid Learning Toolkit include?
The Hybrid Learning Toolkit is a collection of digital resources providing both technical and pedagogical support to teaching staff for the hybrid delivery of their course.
The Toolkit of newly created digital resources includes:
Hybrid Learning Glossary consisting of the definition of Hybrid Learning at UNSW as well as references to other related hybrid learning and teaching terms providing the foundation for consistent terminology to be used for Hybrid Learning across UNSW's teaching community
Pedagogical Support Resources with Best Practice Exemplars, How to Guides to help with planning for activities in a hybrid learning environment as well as Frequently Asked Questions (FAQs)
Technical Support Resources with individual Hybrid Learning Connection Guides for Microsoft Teams, Zoom and Blackboard Collaborate Ultra to assist with the use of hybrid technology in Hybrid Centrally Allocated Teaching Spaces (CATS) and other teaching spaces, and a Hybrid Learning CATS Features Matrix outlining the features of the hybrid enabling technology found in Hybrid CATS across UNSW's Kensington campus
Hybrid Centrally Allocated Teaching Spaces (CATS) List referencing teaching spaces across UNSW's Kensington campus which have technology that enables hybrid delivery.
Where can I find the Hybrid Learning Toolkit?
All teaching staff are invited to explore, share, and contribute to the Hybrid Learning Toolkit by visiting the Hybrid Learning SharePoint site. Additions to the Toolkit are encouraged and can be done by submitting ideas, exemplars using the Hybrid Learning Toolkit feedback form.
The vision for this Toolkit is for its digital resources to grow through a continuous knowledge exchange of ideas and the addition of innovative tools and new Hybrid Learning exemplars that will be developed and shared across UNSW's teaching community.
Comments