Education communities ended the year on a high note with the week-long series of events.
With most teaching for 2021 wrapping up, the Education communities were excited to come together, celebrate outstanding teaching achievements and share learnings with peers to prepare for and reflect on what the future of Education holds.  
For the first time, an entire week was dedicated to discussing and celebrating all things Education at UNSW Sydney, filled with a jam-packed schedule of sessions delivered across all faculties and divisions. 
The week kicked off in style when over 100 Education Focussed (EF) academics across multiple disciplines gathered in-person and via livestream for an immersive Education Focussed retreat on Monday 22 November. 
The EF retreat is the annual flagship event for UNSW's EF community, providing connection, reflection and inspiration around education. The one-day event featured in-depth content on all areas of teaching including Pecha Kucha presentations chaired by Professor Richard Buckland, Director of Teaching Practice, posters by 13 Communities of Practice, end-of-year awards and a plethora of networking opportunities. Hugh Mackay AO, bestselling author, social psychologist and researcher, delivered the first keynote presentation of the day. Associate Professor Jack Wang, the 2020 AAUT Australian University Teacher of the Year, followed with the second. 
Director of Education, Prof. Louise Lutze-Mann said, "Every year we look forward to the diversity of experiences and ideas that are the hallmarks of our EF Retreats and that we able to incorporate this year into the Education Festival. It was wonderful to come together to celebrate surviving some very challenging times, the innovative ways that education has been delivered and supported in this environment and the ideas that we can continue to use in the future."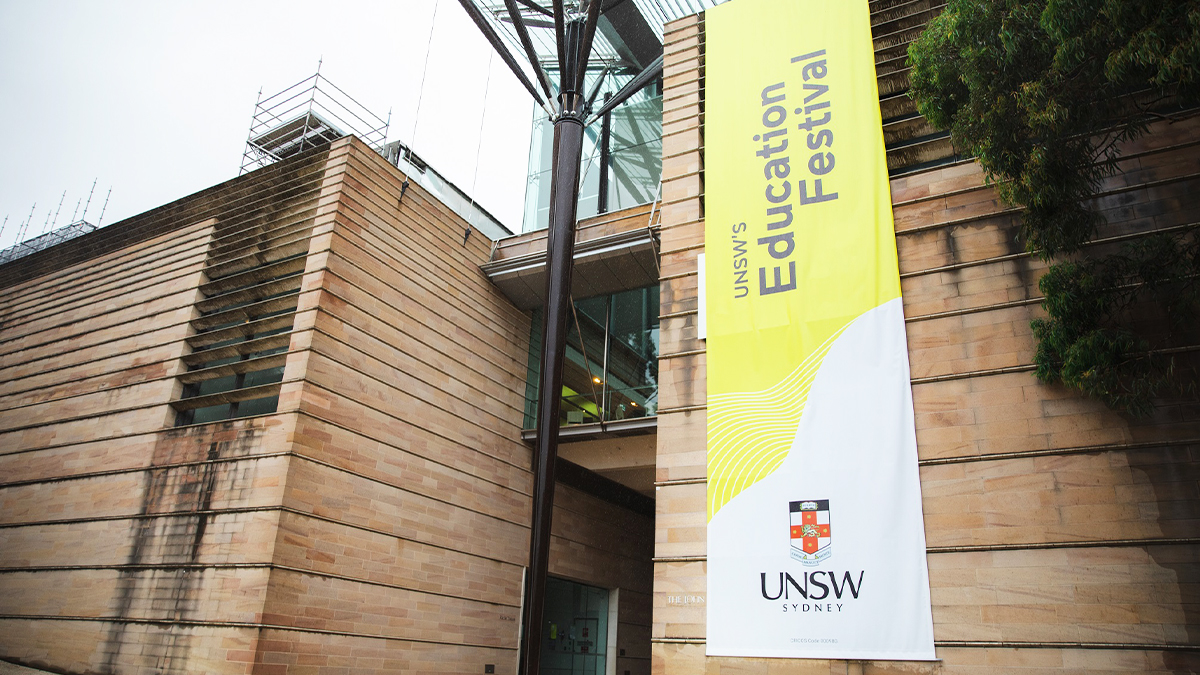 Education Focussed Deputy Director, Karin Watson said, "The community-building aspects of such events — incidental conversations, seeing each other in-person after nearly two years of only being online, small-group catch-ups between sessions — had a profound effect on us. It was a joyful, invigorating and celebratory experience. The shared sentiment was powerful: all of us look forward to doing it again soon."
The following five days delivered our inaugural Education Festival, with a series of activities incorporating the former Learning & Teaching Forum and Faculty Education Events. The festival saw more than 670 people register for the events, exceeding all previous education-related event records and demonstrating the wide-spread interest that such a cross-disciplinary initiative engenders in the Education community. 
All faculties and the Pro Vice-Chancellor Education & Student Experience Portfolio joined forces to take collaboration and celebration of Education to another level through the organisation and delivery of eight enlightening events within the festival.
Each host faculty centred their event around a chosen theme, inviting educators across faculties and divisions to share their teaching practice and learnings in the form of presentations and posters, which resulted in the delivery of an outstanding 135 sessions and 22 posters involving around 200 presenters across the entire festival.
"The festival was a first for Science and we chose to host a half-day event focused on hybrid learning for the future", said Dr Rebecca LeBard, Associate Dean of Education, Science. "We invested in technology for hybrid delivery in 2021 and supported staff in how best to use it, and the festival allowed us to share this practice. Our educators shared experiences ranging from virtual field trips to remote drone navigation, and we enjoyed also hearing from others across the university." 
The power of cross-faculty sharing exposed the Education community to different perspectives and out-of-the-box pedagogies to inform their own teaching.
"It was so fantastic to see colleagues from different faculties in sessions together, sharing their ideas and practices around teaching and learning. It was a great opportunity to get to know the many dedicated teachers from across the university and see just how much we all have in common", said Dr Alex Bannigan, Head, Academic & Education Focussed Development. 
Despite the event being delivered predominantly online, the social element of the festival was not forgotten. Gather.Town, a proximity-based video chatting platform delivered in the form of a 2D virtual world (customised for the festival in this case,) was used for poster discussions and roundtable sessions to simulate a face-to-face catch-up experience.
The final theme of the festival, 'Celebrations, presentations and debate', was delivered in person, on the UNSW Sydney campus and reminiscent of when face-to-face attendance was the norm. In addition to celebrating teaching achievements across the institution, participants were treated to an insightful keynote 'Rethinking feedback for learning: a challenge for course design', delivered by highly cited researcher in this area, Prof. David Boud from Deakin University. And hailed as the festival's highlight by many, a lively, fun debate on the controversial topic of whether 'Students need exams' was delivered by our brilliant academics and students, chaired by Prof. Merlin Crossley. For those who are curious, the decision was that the case for the affirmative carried the day.
Event recordings will be made available to participants next week. Any questions about the festival can be directed to: engage.pvcese@unsw.edu.au.
Comments