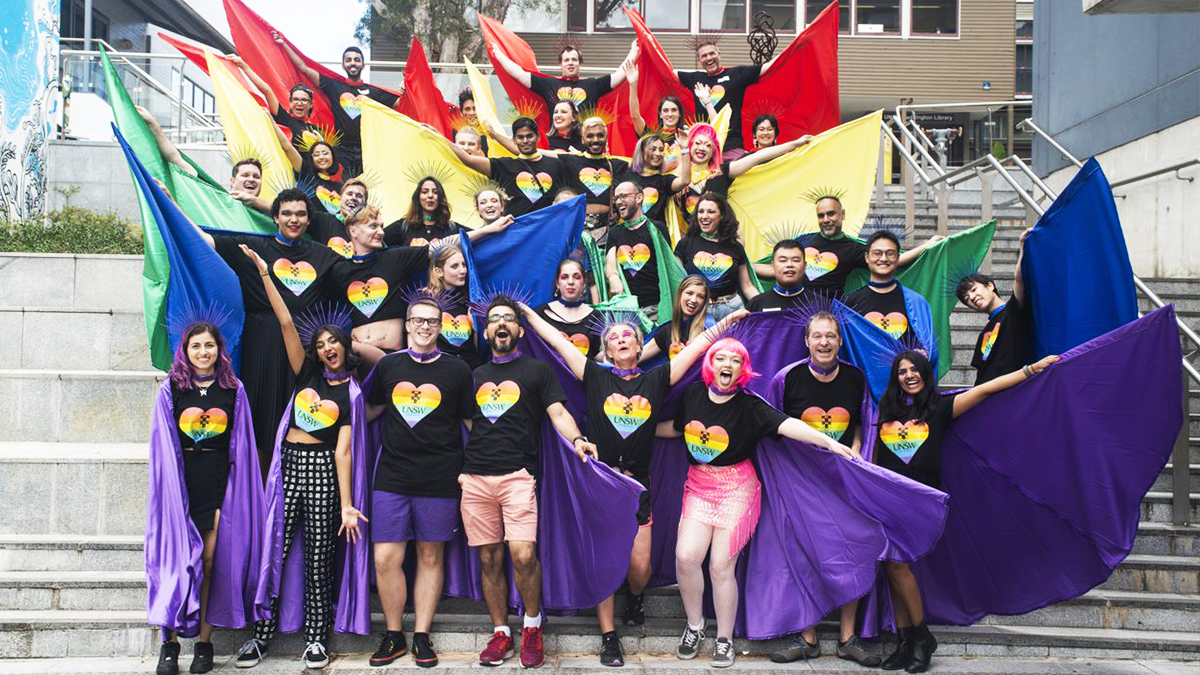 The Australian Workplace Equality Index LGBTIQ+ survey is now live and open to all staff.
For the fifth consecutive year, UNSW is applying to be recognised in the Australian Workplace Equality Index (AWEI), Australia's national benchmark on LGBTIQ+ workplace inclusion.
UNSW is proud to have been awarded the GOLD Employer status for the past two years, in recognition of its commitment to the inclusion of gender, sex and sexuality diverse (LGBTIQ+) staff. This achievement would not have been possible without the feedback provided in last year's survey.
While the AWEI provides us with feedback on what UNSW is doing in LGBTIQ+ inclusion at an organisational level, the survey provides us with data on the day-to-day lived experiences and views of all employees – no matter how you personally identify. This feedback has enabled us to implement changes that improve LGBTIQ+ inclusion at UNSW including the introduction of the Gender Affirmation Guidelines in 2020.
Once again, we want to hear from all staff. So, whether this is your first-time providing feedback, or you want to reflect again this year, having your say could help us maintain our GOLD Employer status, while continuing to improve our experience for our LGBTIQ+ community.
The survey only takes about 15 minutes to complete – so please click here to participate. All responses will be kept anonymous and no personal data or IP addresses will be collected.
Thank you in advance for helping to improve the employee experience at UNSW.
To find out more about LGBTIQ+ inclusion at UNSW, visit the EDI website.
Comments