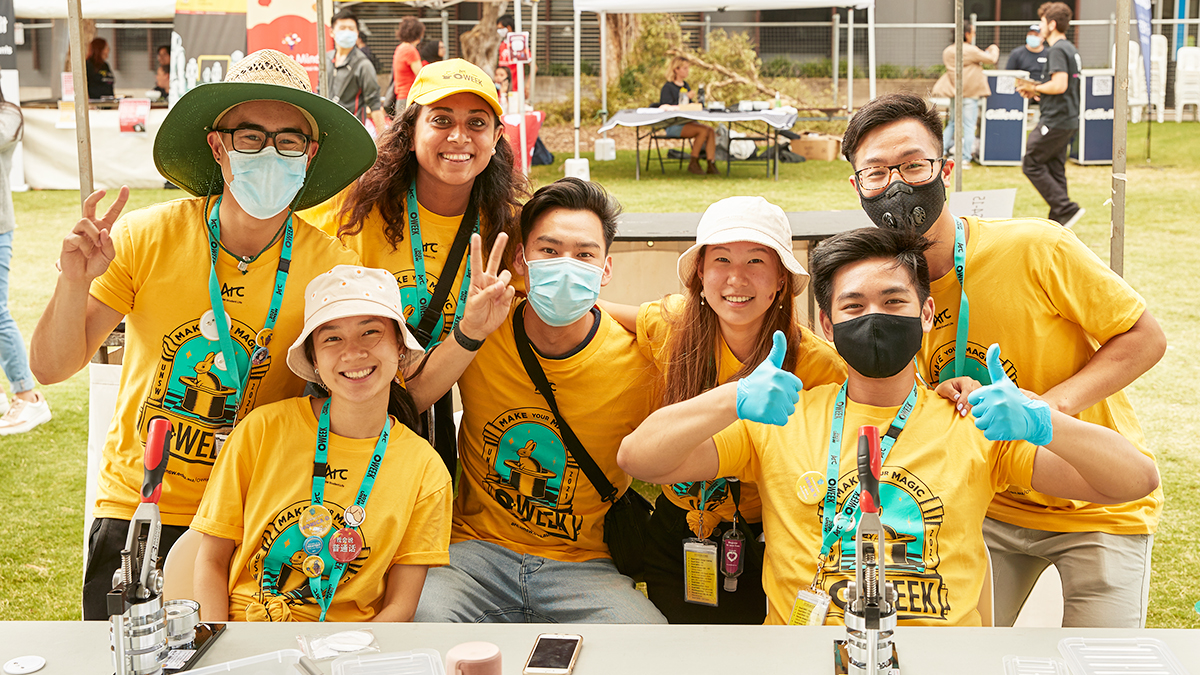 O-Week (or Orientation Week), held from 7–11 February, is an opportunity to welcome new students to the UNSW community.
O-Week traditionally offers our commencing students all the essential information they need to begin their degree at UNSW Sydney. Events are designed to support and inspire them: to make friends, connect with their peer groups and ensure they get a taster of the co-curricular opportunities available. With a number of students having commenced their degrees in the last 18 months without ever having set foot on campus, UNSW intends to make a big splash and welcome both new and returning students on to campus in 2022.  
"There is a committed group of staff across the University and Arc that have been working together to bring to life a phenomenal O-Week. All the staff at UNSW are so excited to see students returning to campus. UNSW Student Life will launch a range of new programs and initiatives in T1 2022; these include a Virtual Houses program, a pop-up Welcome Centre for returning international students, as well as the re-generation of previous concepts including the airport pick-up and the expansion of our Peer-Mentoring programs," said Natalie Nickson, Head of Student Life. 
In 2022, O-Week will see the return of some old favourites – everything from fairy floss making its much anticipated return to campus to the much beloved Stunt Jump; Arc is creating more activities, more stalls, and more options for our 300+ Clubs, Divisions and Faculties to showcase their offerings to incoming students and senior students impacted over the last two years. 
"With the recent announcements enabling the return of international students and the further easing of COVID restrictions, Arc is excited to once again deliver the largest Orientation festival in the Southern Hemisphere, now bigger and better than ever with even more opportunities for students to get involved, get supported and get engaged in student life at UNSW", said Shelley Valentine, CEO of Arc. "The theme this year as selected by our 180-strong student orientation volunteers the Yellow Shirts is GROW WILD. It speaks to the opportunity O-Week (and the University) presents for development and discovery with every student on their own unique journey." 
The planning and execution of O-Week is the perfect example of active collaboration across UNSW, with many different teams getting involved. A core group from the Student Onboarding and Transition Team, Arc, Student Communications and Future Students have worked together to ensure that next year our students will have the biggest and best possible experience. 
If you'd like to find out more check out the website for information on events, locations and activities.
Comments