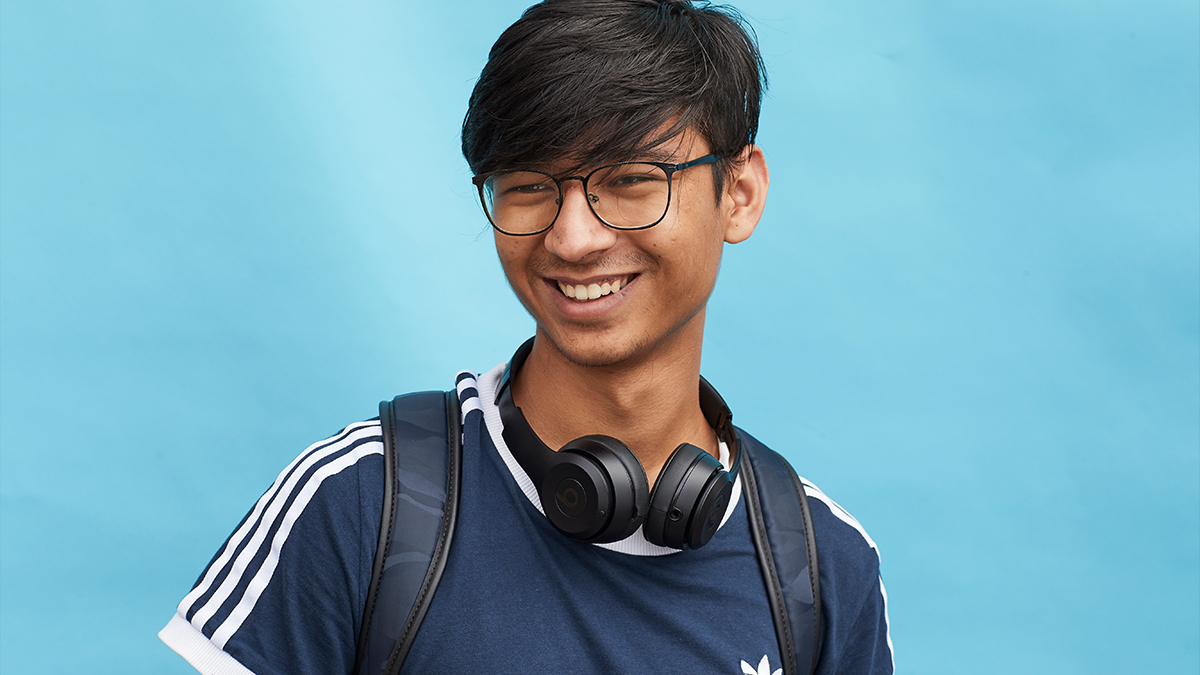 Overall satisfaction is the highest recorded. 
UNSW students have again given academic staff a huge vote of confidence in the most recent myExperience student experience survey outcomes. More students have reported a positive experience of teaching, despite the disruptions of the pandemic.  
With more than 76,000 teaching survey responses from current undergraduate and postgraduate students across 1,180 courses in Term 3 2021, students' satisfaction with teaching is, for the fourth term in a row, the highest the University has recorded.  
All faculties recorded higher teaching and course satisfaction in 2021 than in the previous four years. Of 36 schools with data from the beginning of the myExperience survey in 2017, 31 have maintained or significantly improved teaching experience outcomes. 
"I am delighted to see that students continue to rate their experience of our teaching so positively. This is testament to the efforts of colleagues who have delivered a very high-quality education in challenging circumstances. Students appreciate and recognise the possibilities of a digitally enhanced education and applaud the innovative and exploratory way our staff have engaged them," said Professor Rorden Wilkinson, Pro Vice-Chancellor Education & Student Experience. 
"The experience of the past two years has been challenging for all. Our staff have worked hard to increase students' sense of belonging and to give them the assurance that the university cares about their experience and wellbeing.  
"For the first time this term, over 90% of international students reported a positive experience of teaching. This is a remarkable outcome and shows how our international students have recognised the staff who continue to go above and beyond to support them. Our international students provided over 20,000 course and teaching comments in Term 3, and all will be read by staff in schools and faculties to inform initiatives designed to enhance their learning experiences." 
myExperience Term 3 highlights: 
Highest ever undergraduate satisfaction with teaching (86%)
Highest undergraduate satisfaction with courses in past four years (74%)
Highest ever postgraduate satisfaction with teaching (91%)
Highest ever postgraduate satisfaction with courses (84%)
Highest ever undergraduate local student satisfaction with teaching (85%)
Highest ever undergraduate international student satisfaction with teaching (92%). 
The outcomes have been warmly welcomed by Nayonika Bhattacharya, President of The Student Representative Council. 
"The myExperience survey highlights that despite going through yet another whirlwind of a year, the academics have truly made education an enriching and interactive learning experience. This is noted across the student body, especially international offshore students many of whom continue to navigate complex personal challenges as they carry on with their studies. 
"The scores show that academics at all levels of the university have gone above and beyond to deliver for students. From waking up at odd hours of the night to support students overseas, to making assessments more accessible, students appreciate the lengths to which staff have gone." 
myExperience captures reflections of students' lived experiences of learning and teaching at UNSW. Students are at the centre of everything we do and the Education & Student Experience Strategy: Listening, Challenging, Supporting is the blueprint to ensuring we continue to act on these insights to make positive and lasting changes. 
Reports for T3 2021 will be released on Thursday 16 December. If you have questions about myExperience, please email the surveys team at myExperience@unsw.edu.au
Comments