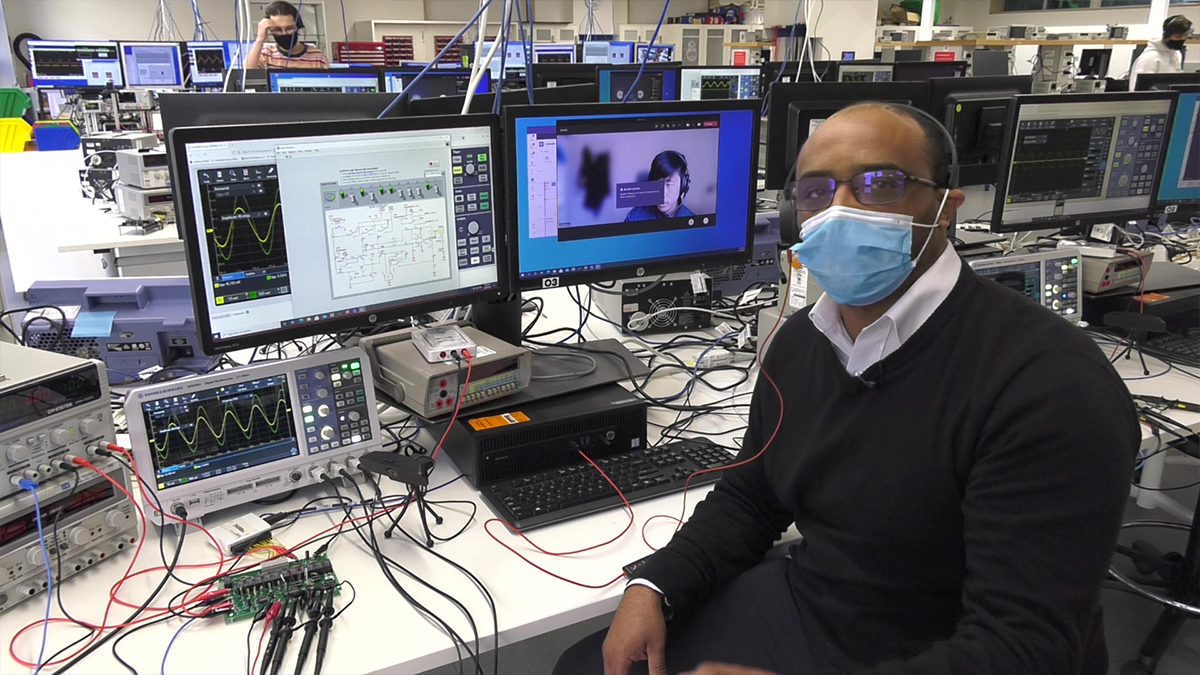 Thanks to the innovative approach of staff at the School of Electrical Engineering and Telecommunication, students can now have an authentic lab experience while studying from home.
Laboratory activities play a fundamental role in allowing Electrical Engineering students to fully understand physical laws and learn design procedures. In these teaching labs, students construct circuits and test them, and seek guidance from laboratory demonstrators, to help interpret the measurements and to be assessed.
When COVID-19 restrictions were imposed during T1 2020, these facilities could no longer be physically accessed. Critical laboratory skills were at stake and it was clear to students and staff that a solution was needed.  
Many universities used online simulations or posted electronics kits to students' homes. However, Dr Aron Michael from UNSW's Electrical Engineering sought a remote lab solution that could allow students to access the physical laboratories online. This approach had never previously been attempted for electronics courses. Existing remote electronics lab solutions were not scalable to large classes, were expensive and had limitations on the complexity of the electronic circuits that they could cater for.
With the support of Roy Zeng, the Senior Technical Officer, Dr Michael used an innovative combination of a remotely accessed software interface for generating and measuring time-varying voltage and current waveforms and reconfigurable custom-designed hardware and software for building circuits.
In addition, this was supplemented with the approach previously trialled in the School, using a webcam and Microsoft Teams.
The new remote labs were further refined from one course offering to the next. Students found that the new remote electronics labs provided a close approximation to being physically at the electronics bench and student satisfaction rose by 30% in myExperience scores. 
The remotely reconfigurable hardware represents a new paradigm for the delivery of laboratory education, and while it cannot completely replicate being at the bench of a teaching lab, it opens up possibilities for teaching new cohorts of students and modes of delivery.
Comments