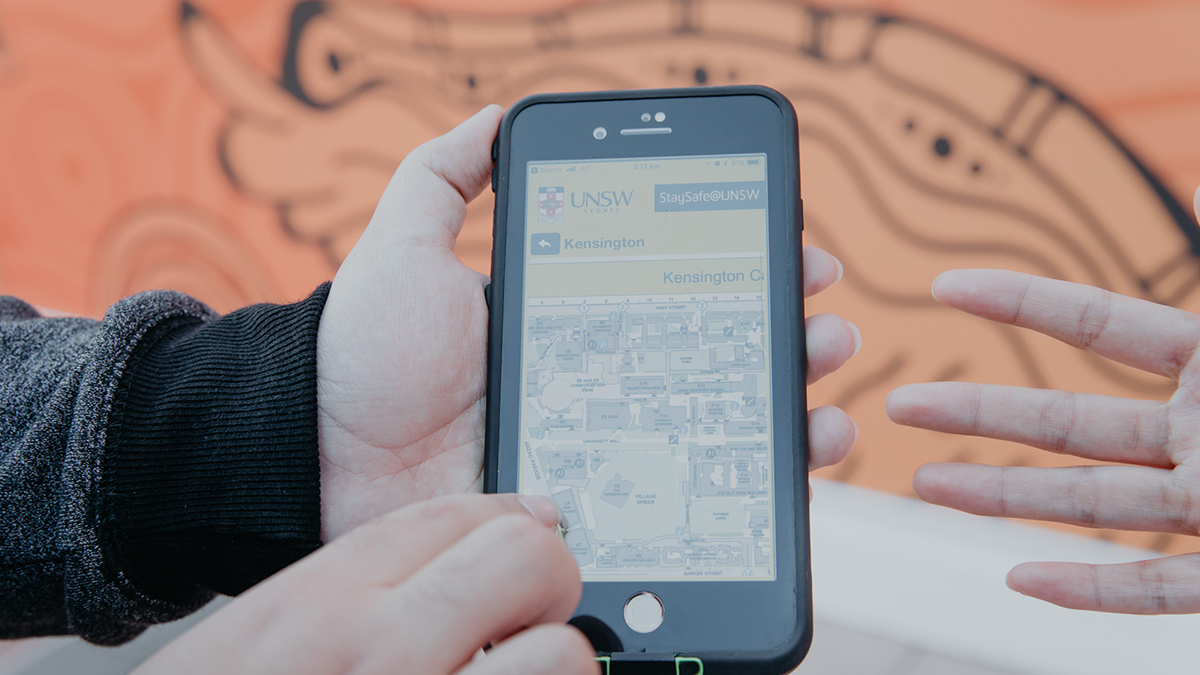 The StaySafe@UNSW app has had a refresh and handy new features added to help keep our UNSW community safe.
The StaySafe@UNSW app's look and feel has been updated to align with UNSW's official app, Uni-Verse. The new design makes it easy to use your smart phone for direct access to:
Find emergency contacts
Report a COVID-19 case notification
Request a security escort
Track the UNSW security shuttle bus (this service is expected to resume in 2022)
Use the Friend Walk feature to enable a friend to track your location in real-time.
New app features available now
New features have been added to the StaySafe@UNSW app providing an enhanced service for the safety of our University community. 
Work Alone
The new Work Alone feature is a safety function designed to automatically check in on you while working or studying alone. The app will check in on you at selected intervals. If you don't respond, a text message will be sent to your designated emergency contact to alert them.
Support resources
The Support Resources section of the app has been updated with a range of helpful links for students and staff. You can make appointments with Student Support Advisors and contact the Mental Health Connect 24-hour helpline directly from the app.
Emergency Procedures
The Emergency Procedures has been refreshed to make it easier to know how to respond in the event of an emergency. This includes emergency events such as a fire, power outage, evacuation and shelter in place. You can contact UNSW Security Services directly from the app.
More information
To download the StaySafe@UNSW app visit the Estate Management website.
Please contact security.services@unsw.edu.au for any questions and further information.
Comments