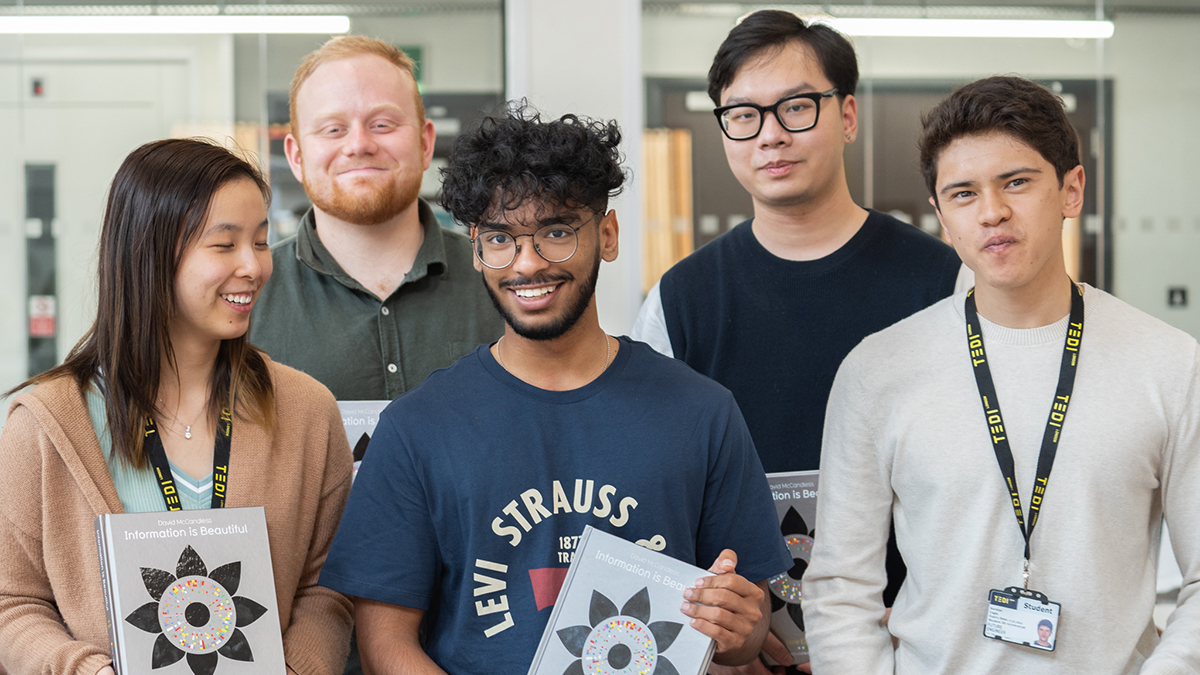 Thirty-five UNSW students recently participated in The Engineering and Design Institute London (TEDI-London) residential, where they worked on real-world solutions to transport problems.
The students worked in interdisciplinary teams over three weeks, collaborating with peers from King's College London, Arizona State University and TEDI-London to explore local and global transport projects.
TEDI-London is a collaborative, design-led engineering higher education provider, co-founded by the three PLuS Alliance partners – Arizona State University, King's College London and UNSW Sydney.
Students work to address real-world challenges 
Guided by leading industry experts from Network Rail, Transport for London and British Land, the summer residential was a hands-on project-based experience enabling students to identify and understand real-world challenges and learn about developing sustainable, efficient and accessible transport systems.
"The project-based approach has been a really interesting way to learn about every stage of the process, from learning about context and having ideation sessions, to finally designing a solution and producing a physical prototype," Anjally Sasitharan, Bachelor of Engineering (Honours)/Commerce student said.
TEDI-London is located in the suburb of Canada Water, an area undergoing significant transformation. Students were challenged to develop their own sustainable solutions that could be implemented into British Land's Canada Water masterplan.
The groups were tasked with designing solutions that are safe, net-zero, accessible, cost-effective, reliable and connected.
UNSW Vice-Chancellor and President Professor Attila Brungs visited TEDI-London in July during the residential and was interested to observe students' progress and provide some feedback on initial project design ideas.  
"It was fantastic to see 35 of our students from first to third year, alongside students from Arizona State University, King's College London and TEDI itself, working together to investigate innovative transport solutions in and around Canada Water," Professor Brungs said.  
"I was blown away by their creativity and novel approaches to their initial project design ideas and they had a sophisticated eye towards the practical implementation."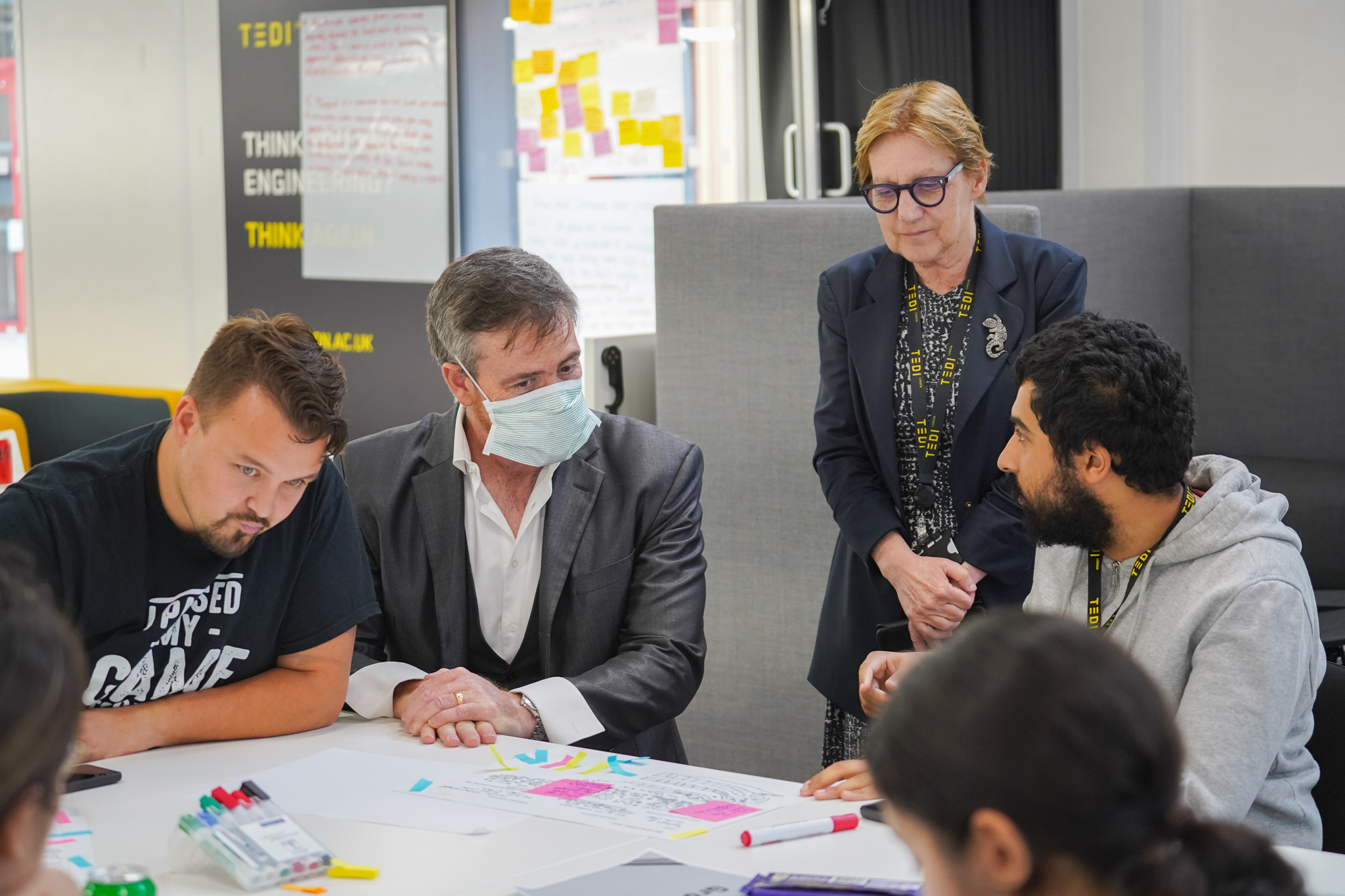 Students showcased their ideas at a Demo Day, which gave each team the opportunity to present their ideas and prototypes to their peers, industry partners and local community members as well as TEDI-London staff.
"The practical nature of the summer school at TEDI-London makes it feel like we're already in a workplace environment, rather than in education, and reminds me of industry internships I've done in the past. Instead of learning theory and just sitting on that knowledge, I have actually been able to apply and use it. Plus, receiving feedback from industry experts and drawing on each team member's skills to refine our solution is exactly what we'll need to do when we graduate and join the workforce, so gaining this experience now will help with that transition," said Yusra Kahn, Civil Engineering student.
Future Global Practice of Work opportunities
The TEDI-London experience is offered to UNSW students twice a year, in the British summer and winter, under UNSW Employability's CDEV3300 Global Practice of Work. Other upcoming CDEV3300 initiatives include an opportunity to travel to Fukuoka and Minamiaso, Japan, collaborating with students and academics from Kyushu University on a project aimed at exploring the process of adaptive reuse and how it can be applied to enable the restoration of key architectural landmarks. 
Comments