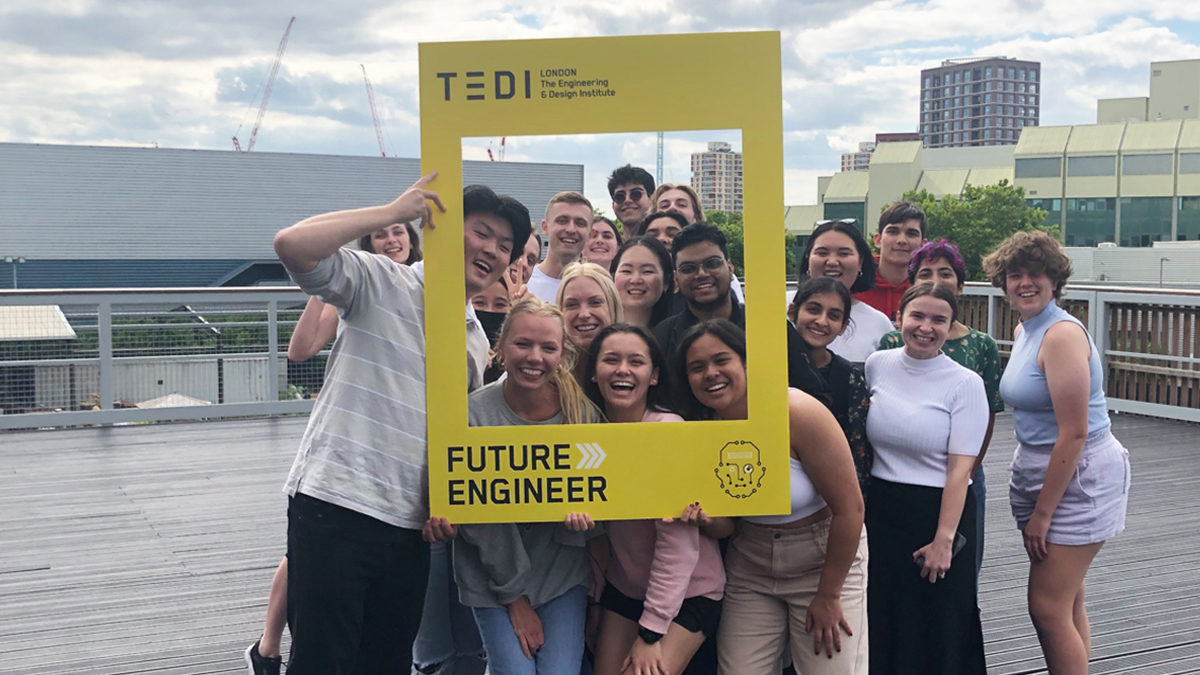 King's College London, Arizona State University and UNSW students came together at the The Engineering and Design Institute (TEDI) London campus.
In July of this year, 20 UNSW students were selected to travel to London to participate in a work-integrated learning experience in interdisciplinary teams, joining students from King's College London and Arizona State University. The three-week program was hosted at the new TEDI London campus in the Canada Water area of south-east London.
The students' projects were based on the theme of Resilient cities through participatory urbanism: Exploring urban farming tech and concepts. These were undertaken in collaboration with several industry partners including British Land, a company that creates sustainable places to connect people, create opportunities and support wellbeing.
"We had the opportunity to engage and connect with leaders from Global Generation, British Land, London Grow, JLL and most importantly, members of the local Canada Water community. The best aspect was the focus on building relationships with one another, which we will now have for a lifetime" said construction management student, Jordan McLuckie.
Students began their learning in Sydney before travelling to London, where they worked in teams for three weeks at TEDI London. They were supported by the expertise of a range of academic and industry experts, including Professor Julie Bregulla, Director of Innovation at TEDI London.
Landscape architecture student Isabel Peng described the project-based learning experience: "Prototyping, making, interacting, collaborating, ideating, iterating projects around urban farming for TEDI London's Summer School 2022 was an absolute blast! No brief, no barriers, full support from the academic team - resulted in complex, meaningful and impressive responses for our client."
This is the fourth consecutive year that the program has been offered through a collaboration between UNSW Alliances, UNSW Work Integrated Learning (WIL) Central and TEDI London.
Professor Stephen Loo, from UNSW ADA, taught at the Summer School. "Teaching at the 2022 Summer School proved that TEDI's foundational ethos of pedagogical and material activism is alive and well. Students and academics were generous in listening to the diversity of disciplinary expertise, forming more saliant questions about the problem without immediately resorting to technical solutions, and working collaboratively in ways that do not undermine the complexity of our planetary problems while upholding a commendable zeal for equity and inclusion – a true sense of engineering humanities".
As the program has attracted large numbers of applications, it will be offered twice a year beginning in 2023. A Summer Term Intensive in January is now open for applications. Staff interested in learning more about the program can contact James Meade, Head of Employability.
Comments