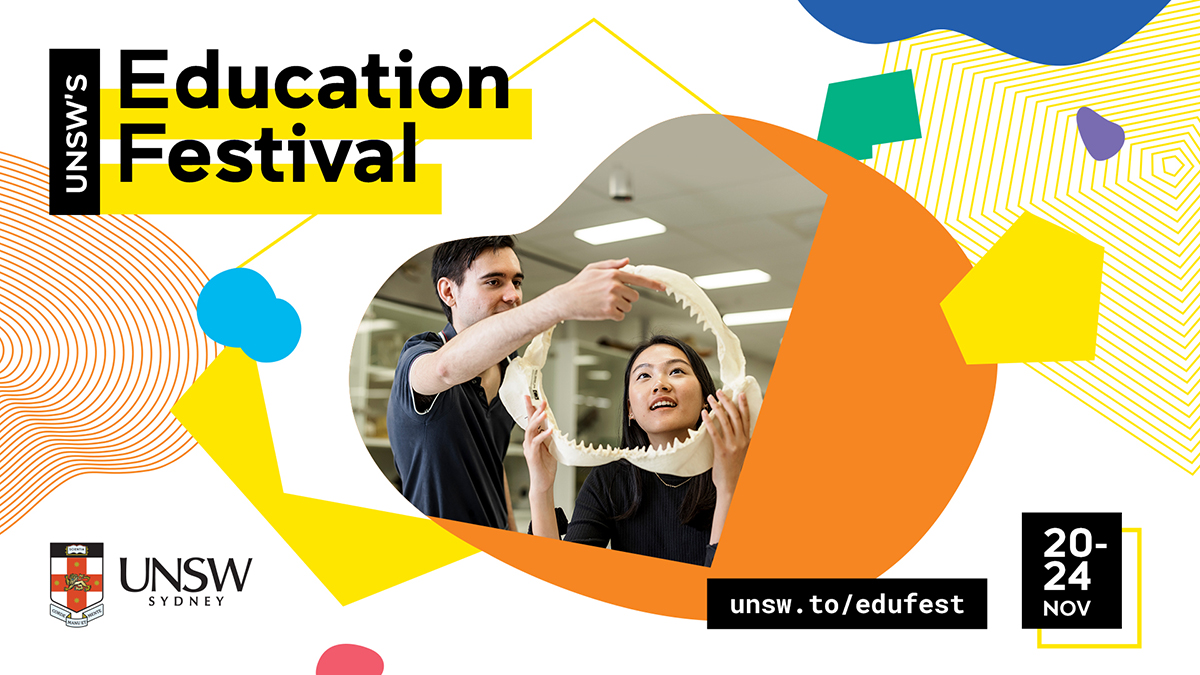 UNSW's Education Festival returns for its third year from 20–24 November, bringing us together to share good practice and celebrate education at the University. 
We invite colleagues from all faculties and divisions to share insights and experiences around the following themes, chosen to challenge and inspire what we do next in education: 
Transformative pedagogies and technologies in online postgraduate education 
The Campus Connection
Back to the Literature: Learning theories in the age of digital participants
AI-Enhanced Education: Navigating the future of learning
Innovative Assessment Design through Creativity, Collaboration and Inclusion 
Engaging Industry in Education
Wellbeing at UNSW: Connection for support. 
Find out more about this year's festival themes.
Expressions of interest for contributions to the festival are open to all UNSW staff.  
Closing date: Sunday, 10 September 2023, 11.59pm 
Submit an expression of interest.
Get inspired by highlights from previous years 
Comments