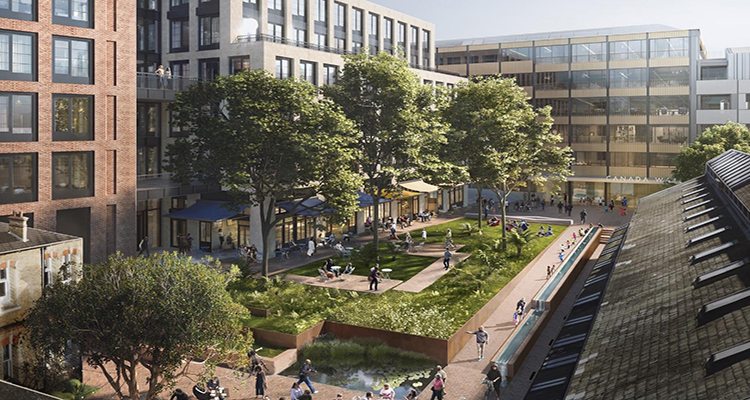 Nearly 150 students from 21 countries came together to develop innovative solutions that lead to dementia-friendly environments as part of the 2020 TEDI-London Summer School. 
Launched last year, the pioneering TEDI-London Summer School provides hands-on learning through design and engineering projects inspired and created by a wide variety of industry partners. This year's program was centred around the theme of 'Dementia Friendly Communities' and invited students from all disciplines to work closely with industry, NGOs, local governments and academics to fight this global challenge.  
By 2030, it is predicted 82 million people worldwide will be living with dementia and there is an urgent need to find innovative ways to support them and their families to prevent further overloading of already-stretched health and social care systems. 
In total, 69 UNSW students from five faculties took part in TEDI-London's challenging eight-week online program alongside students from 19 other universities. In mixed teams of 10, students responded to an industry project brief from one of the largest property development and investment companies in the United Kingdom, British Land, to design dementia-inclusive interventions into the Canada Wharf development in London. At the end of the program, all teams had to present their final pitches to an industry panel to be in with a chance of taking the top prize. 
Selena Griffith, Education Focussed Senior Lecturer at UNSW Art & Design, had the opportunity to be a TEDI-London mentor along with other UNSW staff from Engineering, Art & Design, and the Division of Enterprise. 
"UNSW aspires to develop globally-focused graduates who are capable of leadership and professional practice in an international community," said Ms Griffith.  
"This cross-disciplinary, industry-engaged and entrepreneurial initiative is an exemplar of what we articulate the total learning experience could be for our students. I was delighted to have the opportunity to mentor the winning team for the duration of the program."  
The prize-winning team, WANA, comprising four UNSW students plus others from Ireland, England and Portugal, has won a well-deserved trip to London to complete their work with British Land (worth GBP15,000). 
The winning UNSW team members were: 
Kieran Maguire - Master of Architecture (Social Agency) / Diploma of Languages (Korean) 

Daohan Fan - Bachelor of Chemical Engineering (Hons.)/ Master of Biomedical Engineering 

Feras Elgalad - Bachelor of Mechanical Engineering 

Imogen Hunter - Bachelor of Design (Hons.)/ Media (PR and Advertising)  
While students were not able to physically travel to take part in this year's program due to COVID-19, the virtual international experience has proven to enhance students' responsibility as global citizens in solving real-world problems.  
Kieran Maguire spoke of his team's prototype that aims to create a long-term solution to tackle dementia and what motivated him to apply for the program.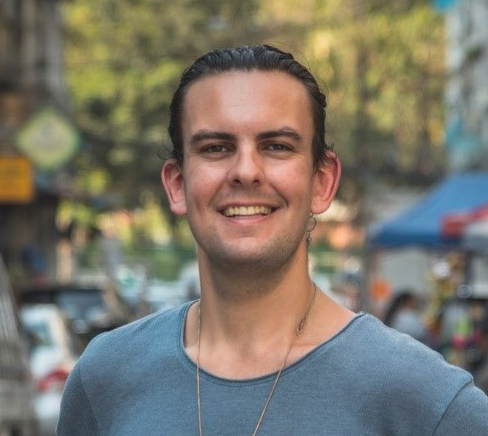 "My ambition of contributing towards a more equitable world through architecture is what drives me, and I am grateful for the opportunity I had to take part in the TEDI-London Summer School," said Mr Maguire. 
"The mentoring sessions and frameworks really gave me the insight into what strengths and weaknesses I have. As a natural leader, I often found myself projecting my own ideas before giving others a chance. Rather than dominating a project, I learnt how to be part of a project – and our final product was a truly collaborative effort." 
"My team created the prototype 'WeLink', which delivers instant dementia-inclusive community hubs, formed of recycled shipping containers to the Canada Water development site. The hubs will function as community engagement centres to bring together all residents, especially people with dementia, with the end goal of having a co-designed garden space in Canada Water. Similar to London's approach to the Olympic Games, we looked beyond the temporary nature of our instant communities and considered the legacy they can leave behind." 
After completing the Summer School, 46 UNSW students from the 2020 class have been inspired to continue their design thinking for dementia-friendly communities and signed up for an additional four weeks as part of the Thinking Ahead program. 
UNSW students interested in applying for a TEDI-London program can get in touch here. If you are a UNSW academic and interested in becoming a TEDI-London mentor or would like to get involved with TEDI-London or with the PLuS Alliance, please email us. 
TEDI-London is co-founded by PLuS Alliance partners Arizona State University, King's College London and UNSW Sydney. The institute opens its doors to the first Bachelor of Global Design Engineering cohort in September 2021. The curriculum takes an interdisciplinary global design approach to engineering which includes all the elements of professional engineering as well as digital, design, and business skills. 
Comments