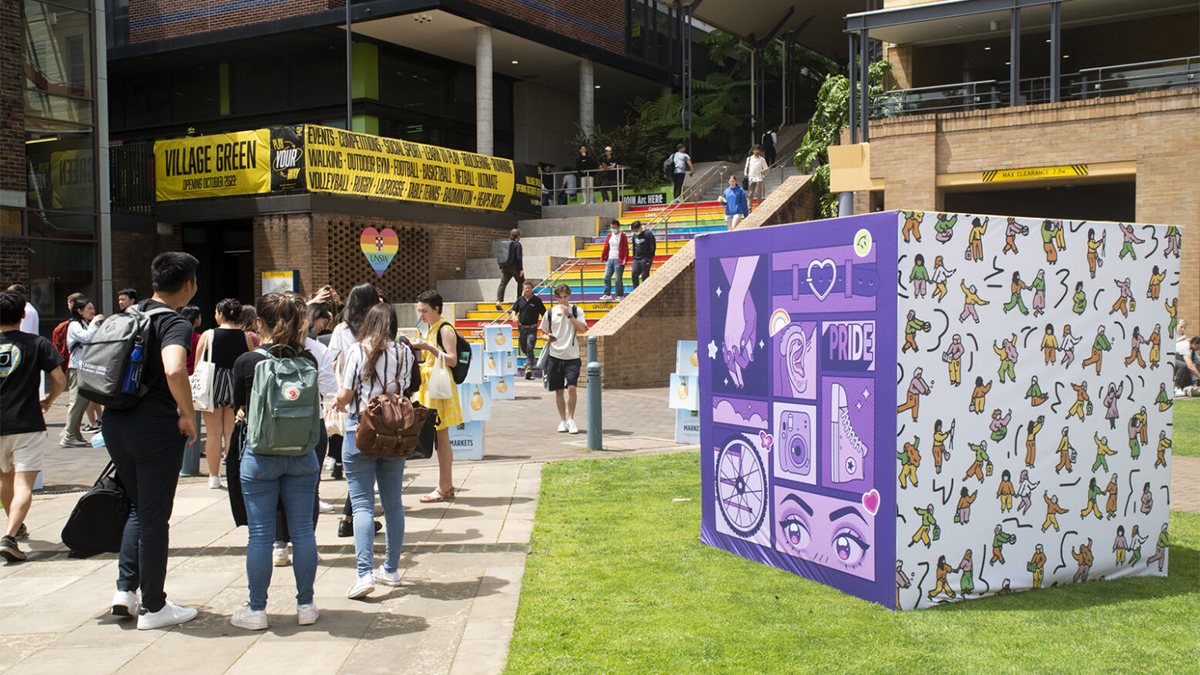 UNSW Diversity Festival is back for its fifth consecutive year, with more than 40 events taking place on campus from 18–22 September 2023.
Each year, Diversity Festival brings students and staff together to celebrate the diversity of our community, enrich identity and ignite important conversations about how we can foster a more inclusive society.
The 2023 program features 40+ free events and activities across the week, including keynotes and panel discussions, workshops, exhibitions, documentary screenings and networking opportunities. Themes and topics include cultural diversity, neurodivergence, accessibility, LGBTIQ+ inclusion, human rights, social impact and the UN Sustainable Development Goals (SDGs).
Highlights include:
More than Diversity? How to dismantle power and privilege – Keynote speech and panel discussion. Hear about the experiences of trans man and Olympic gold medallist Ellia Green OAM, followed by a panel on how we can move beyond concepts of diversity and better achieve equity.
Tuesday 19 September, 3pm–4.30pm
Register here.
 
Beyond Marriage Equality: LGBTQIA+ Rights in 2023 – Panel discussion with Alex Greenwich MP on recent wins and what more needs to be done to achieve rights for queer, trans and intersex people.
Monday 18 September, 6pm–7.30pm
Register here.
"Diversity Festival is truly a community-led event. All contributions have come from students and staff across the University, and EDI has collaborated with ARC and UNSW Estate Management to drive the success of the festival. This is a fantastic opportunity for our community to come together and show their support for a fair and just society," says Associate Professor Bruce Watson, Deputy Vice-Chancellor, Equity Diversity & Inclusion.   
"The Division of EDI is proud to be hosting the festival on campus again, for an exciting week of events that tackle important topics where everyone can participate."
Find out what's on at Diversity Festival 2023 and register for events
Comments