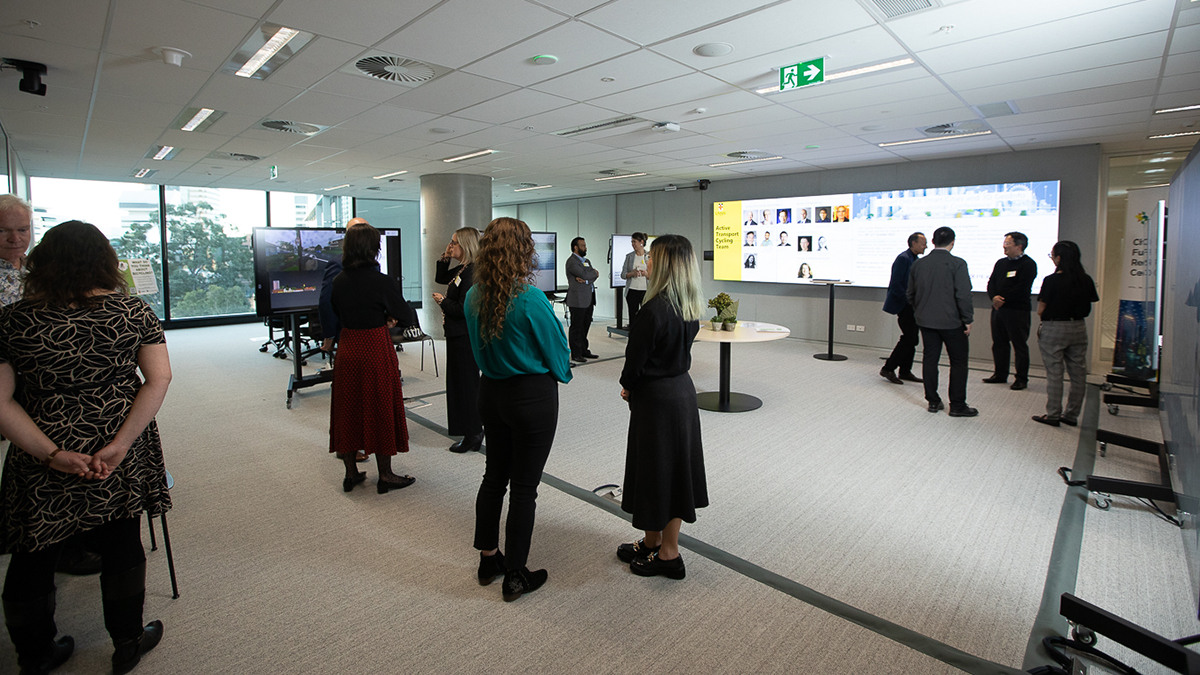 The Parramatta Innovation Hub offers a space for teaching, collaboration, and external engagement on a university-wide scale.
Located in the Western Sydney University 6 Hassal Street Campus in Parramatta, the Hub is a space for Faculty-wide workshops, forums or events. Serving as a collaborative site between UNSW and the greater Western Sydney region.
All UNSW faculties and divisions are encouraged to utilise the Hub which features seven enclosed meeting rooms, one main teaching studio and an open plan space for hot desks or team collaboration.
This year UNSW staff have used the Hub for activities such as team planning days, future student recruitment events, current student orientation sessions and hot-desks for various projects.
Studio 1 is designed as an IT enabled collaborative space with six digital workspaces. The studio hosts 30 people in a workshop style setup. Studio 2 is designed as a student or staff focused study or workspace with both individual and collaborative furniture settings, allowing group work and creativity to thrive. Available meeting spaces include a 12-person boardroom, four meeting rooms for up to four people, and two focus study spaces or small meeting rooms seating two people each.
The Hub is managed by UNSW Hospitality. It is staffed from 9am-5pm weekdays and can be booked for evening events subject to a fee for after-hours access.
Access further information on the Parramatta Innovation Hub via the Hospitality website.  
Comments