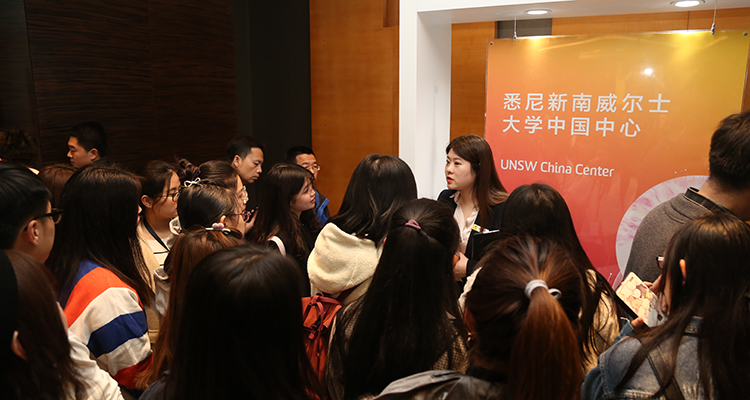 UNSW Global and UNSW Sydney's China teams met more than 200 prospective students in Shijiazhuang and presented on scholarships, careers and pathway programs.
On Saturday 16 March UNSW Global and UNSW Sydney's China teams partnered with the Hebei government to deliver the inaugural UNSW Shijiazhuang Open Day in Hebei province.
UNSW Global has had a partnership with the Hebei government since 2012, allowing the University to more effectively leverage the government's network with universities in Hebei. The province is an important source of pathway students in China and Sydney, generating a solid pipeline of students for the University.
More than 200 prospective students and their parents attended the first Open Day in Hebei. The event included a welcome from Pro Vice-Chancellor, International Laurie Pearcey, a welcome from Hebei government officials and a signing ceremony with Hebei University of Technology and two local high schools.
UNSW Global and UNSW Sydney staff presented on Global Scholarships, careers success and the 3+1+2 flagship pathway program. Mock classes were delivered by Adina Stan and Denis Konstant from UNSW Global, providing prospective students with the opportunity to experience a UNSW Global classroom experience.
The Open Day was covered by local media including News 6 on Hebei Public TV. The interview can be watched here.
Discussions are underway to include Shijiazhuang in UNSW China Open Day Events starting from 2020.
Comments