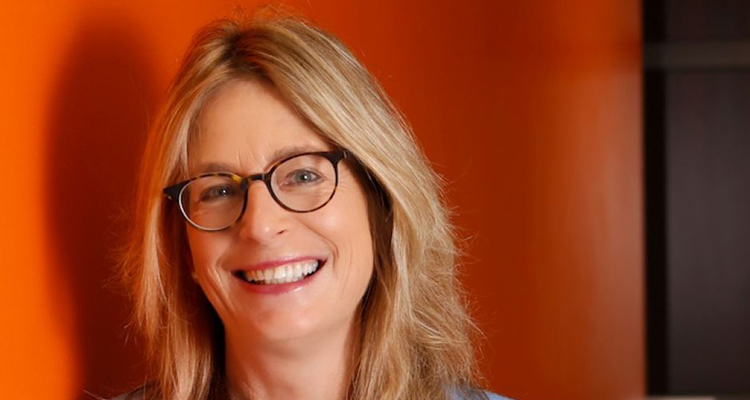 UNSW research into mental health, infectious disease, birth defects and respiratory health has been recognised at the 2018 NHMRC Research Excellence Awards.
Four UNSW Sydney academics have been honoured with National Health and Medical Research Council (NHMRC) 2018 Research Excellence Awards for outstanding contributions to health and medical research.
Each year, the NHRMC recognises the individual achievements, leadership and exceptional contributions of Australian researchers to their fields of research. This year's UNSW winners are among 23 researchers whose grant applications were ranked the highest by their peers during NHMRC's highly competitive peer review process.
Scientia Professor Helen Christensen, Director of the Black Dog Institute and Professor of Mental Health at UNSW Medicine, was awarded the Elizabeth Blackburn Fellowship in Public Health.
Professor Christensen's award is highest-ranking fellowship by a woman in the area of public health, determined by the peer review process.
"I am truly honoured to have received this award. To be recognised by my peers in a space where there is so much incredible progress being made, by so many committed, respected and hard-working academics and researchers, it makes receiving this award a humbling experience," Professor Christensen said.
"I want to acknowledge the hard work of my peers across the public health sector who work every day to make a positive impact and bring about a positive change on the world in which we live."
Professor Christensen is a leading expert on using technology to prevent and treat depression, anxiety and suicide. Her research addresses mental health problems in young people through school-based research programs, using apps and social media to offer self-help digital treatments to reduce mental health risk.
The Elizabeth Blackburn Fellowship award promotes and nurtures the career development of female researchers across a variety of fields. It is named after Australian-American Nobel Laureate Elizabeth Blackburn who received the 2009 Nobel Prize in Physiology/Medicine.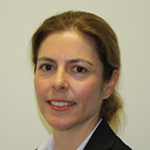 Medical epidemiologist Dr Louise Causer, from The Kirby Institute and UNSW Medicine, was awarded the Frank Fenner Early Career Fellowship. The award recognises Dr Causer as the top-ranked successful NHMRC Early Career Fellowship recipient last year.
Dr Causer's current work focuses on evaluations of point-of-care diagnostics for sexually transmitted infections, in particular chlamydia and gonorrhoea. She is a co-investigator on the NHMRC-funded 'Test, Treat and Go' trial, which is implementing STI testing in remote and regional Australia. Point-of-care testing allows people to do a test, receive their results and, if needed, begin treatment all in the one visit, removing prohibitive barriers such as geographical distance to a health clinic.
Dr Causer says the fellowship will help support her ambition to conduct research that improves the management and control of infectious diseases in Australia and internationally.
"I am honoured to receive this award," says Dr Causer. "During this fellowship, I'm looking forward to developing a research portfolio that will maximise the benefits of new diagnostic technologies and strategies like rapid point-of-care testing for STIs."
The Frank Fenner Early Career Fellowship is awarded to an individual from the Biomedical or Public Health category whose research focus is in an area of international public health application.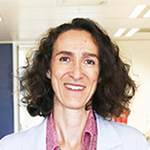 Conjoint Professor Sally Dunwoodie, a biomedical researcher at the Victor Chang Cardiac Research Institute, was awarded the NHMRC's Project Grant. The award is given to the highest ranked applicant in NHMRC's Project Grant scheme.
Professor Dunwoodie and her team are examining the impact that environmental factors and gene-environment interaction have on cell division during early pre-natal development. Recently they discovered a new cause of human birth defects (NAD deficiency) that might be prevented with vitamin B3. Their finding could prevent developmental defects through a common dietary supplement, which might transform the way pregnant women are cared for around the world. Professor Dunwoodie leads the Embryology Laboratory, the Chain Reaction Program in Congenital Heart Disease Research and directs the Cardiovascular Innovation Centre.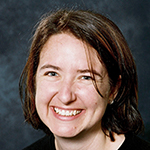 Conjoint Professor Jane Butler, a principal research scientist at NeuRA and conjoint academic at UNSW Medicine, won the Elizabeth Blackburn Fellowship in Clinical.
Professor Butler is internationally recognised for her work on the neural control of human respiratory muscles in health and disease. Her research aims to improve respiratory health in the critically ill and those with tetraplegia through the completion of novel clinical trials to improve respiratory muscle function.
"I am honoured to receive the NHMRC Elizabeth Blackburn Award that recognises the work of women in research and across the medical profession," says Professor Butler.  
Professor Butler's current studies include the investigation of the behaviour of single motor units in respiratory muscles and respiratory neural control during normal breathing and in patients with sleep apnoea, chronic obstructive pulmonary disease, and methods to improve respiratory function and health after spinal cord injury. She also studies the changes in the motor pathway that occur during normal movement and fatigue.
Comments