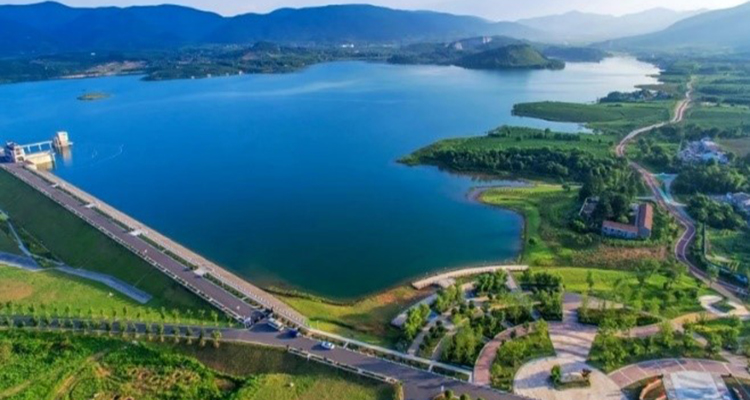 The new Learning Centre will deliver a high-quality, blended learning experience for engineering students who are currently in China due to COVID-19 travel restrictions and on the cusp of completing their programs.
UNSW's Centre for Transformational Environmental Technologies (CTET) has partnered with Yixing Industrial Park for Environmental Science and Technology (ES&TP) to establish the Learning Centre in Yixing, Jiangsu Province. The Centre will support current students who cannot return to Australia before T3 2020 to complete their degrees.
"Our Yixing Centre will, though our interaction with industries throughout China, provide excellent opportunities for industrial training and specialist education," said UNSW Engineering's Scientia Professor David Waite, Executive Chairman of CTET.
"It's a great opportunity to work in person with our talented students as they finish their UNSW degrees."
The Learning Centre is the first of its kind, established in response to the challenges of COVID-19. UNSW is working closely with partners to explore more opportunities for physical study spaces and support services for our affected students in China.
Initially, the Learning Centre will help final-year engineering students to complete research projects and industrial training in Yixing and neighbouring cities. Students will not need to pay any additional tuition fees to enrol.
Students can access accommodation on the campus, educational resources, group study with peers, learning activities in English, and career support for graduates.
They will have the opportunity to attend research forums organised by CTET which will provide networking opportunities with industry and potential employers. The students can undertake industry training and research projects with local industries and research institutes with projects jointly supervised by a Sydney-based UNSW academic and CTET research staff.
Learning Centre students will even experience cultural, entertainment and sports activities – as well as an O-Week – on campus.
Established in 2017, CTET is a research and development centre that focuses on the development and commercialisation of innovative environmental technologies. CTET was established as a flagship joint venture under the Torch Innovation Precinct at UNSW.
CTET works in partnership with a wide range of industries in China including the China Academy of Sciences, Goldwind Environmental Protection, Beijing Origin Water, China Coal Technology Engineering Group, Jiangsu Academy of Environmental Science and Suez in Shanghai.
It has more than 20 staff with a variety of expertise in different areas of environmental technologies including water, air and soil.
Learn more about the UNSW China Learning Centre.
Comments