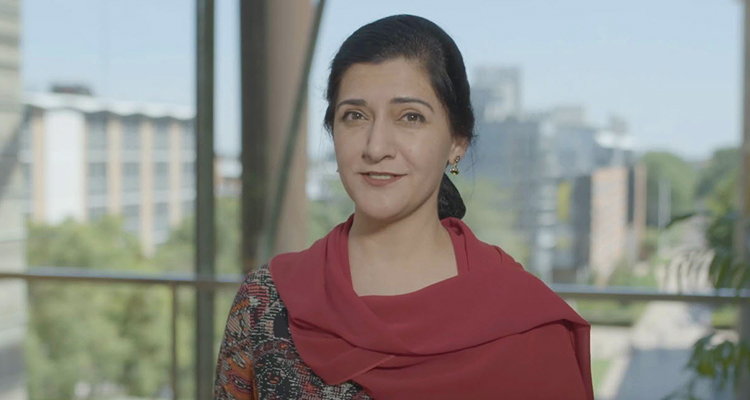 UNSW launches "Everybody Belongs" video series to coincide with Harmony Day on 21 March, the United Nations' International Day for the Elimination of Racial Discrimination.
Did you know that UNSW staff come from 143 different countries and there are 80 different languages spoken at home?  Our student cohort is also incredibly diverse with representation from 107 countries and 115 different languages at home.
With the recent terrorist attacks in Christchurch, and as a University with a culturally diverse student and staff community, Harmony Day's message of "Everyone Belongs" is especially relevant. This Harmony Day, UNSW is shining a light on the lives and experiences of our culturally diverse students and staff with the launch of a series of video profiles that will run throughout the year under the theme 'Everybody Belongs'.
Arifa Sarfraz, UNSW's recently appointed Cultural Diversity Champion says, "UNSW is committed to a culture that values, celebrates and benefits from the vast cultural diversity of our students and staff. I am a firm believer in Maya Angelou's observation that in diversity there is beauty and strength." 
The video profiles give an insight into the study and career journeys of UNSW staff and students who come from a variety of cultural and diverse backgrounds. Each story explores the challenges they have faced and shares reflections on UNSW's approach to cultural inclusion.
"The message of Harmony Day is the importance of inclusiveness, respect and a sense of belonging for everyone. That is what we are striving for at UNSW," said UNSW's Deputy Vice-Chancellor, Equity Diversity and Inclusion, Professor Eileen Baldry. "Celebrating the cultural diversity and talent of UNSW students and staff is important; we also need to address discrimination that would deny people opportunities and prevent them from achieving what they want in life."
Harmony Day celebrates Australia's cultural diversity. It began in 1999 and is celebrated on 21 March annually which is the United Nations' International Day for the Elimination of Racial Discrimination.
Comments