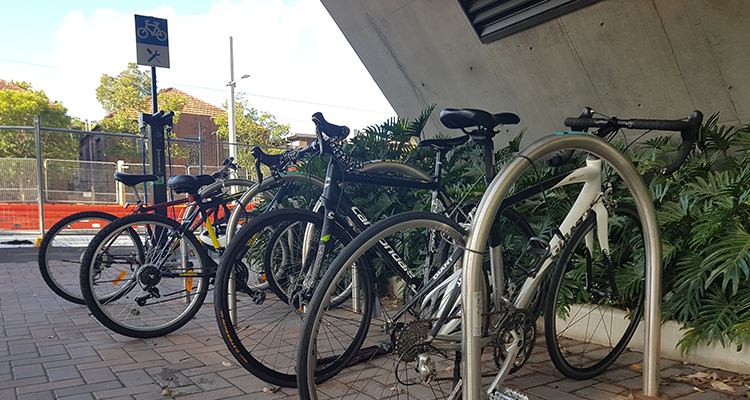 Bicycles are a common target for thieves on campus, day and night. Make sure your bike is still there for your ride home and always lock it up.
To help prevent your bike being stolen, follow these bike safety tips:
Use a 'D' shaped style hardened steel lock to secure your bike. Chain locks can be broken far too easily with tools.

Secure your bike on designated bike racks only, in a well-lit area. Do not leave your bike attached to railings at building entrances or chained to fire stairs.

Do not leave your bike outside overnight or over the weekend.

Keep details of your bike handy, including make, model number, colour, serial number, plus a photo. This will make it easier to return a bike to its owner if it is recovered.

If your bike is stolen, report it to the Security Services Office at Gate 2 on High Street.
Under NSW legislation a bicycle is considered to be a vehicle. Cyclists are subject to the same road rules as other vehicles in NSW and must obey the laws on traffic signals and street signs. Failing to obey road or bicycle rules may result in a fine.
More information on cycling and bike safety is available here.
Comments