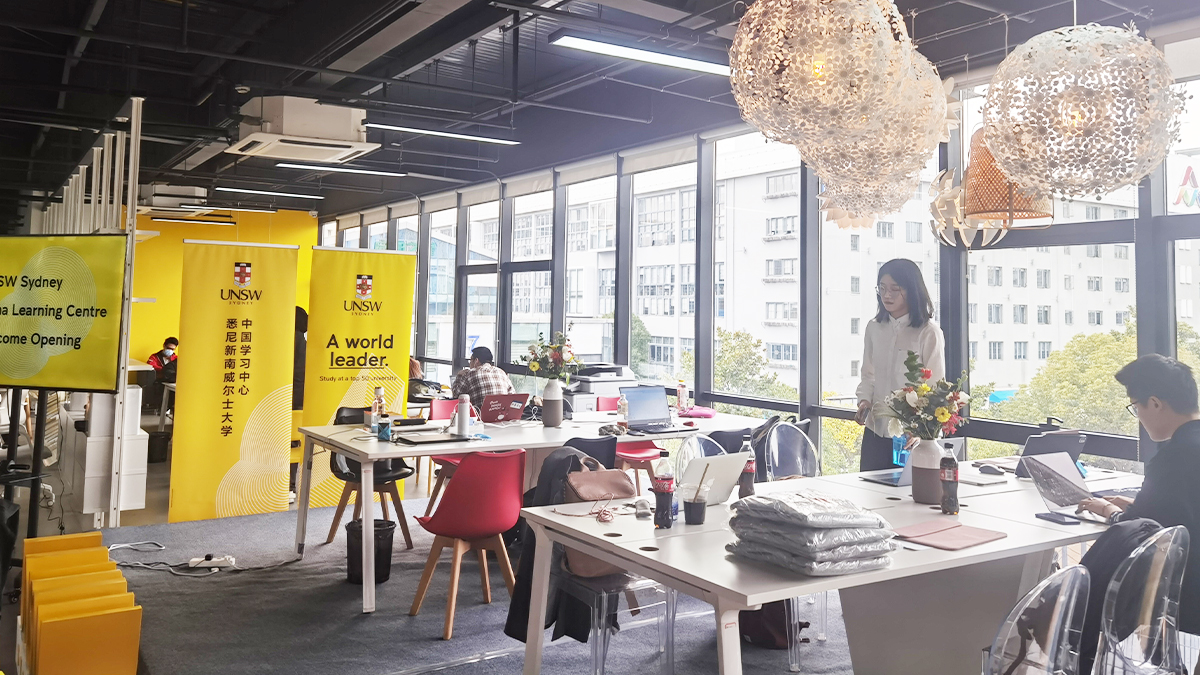 UNSW has opened a new China Learning Centre to support students impacted by ongoing COVID-19 travel restrictions. 
Located within walking distance of UNSW's China office as well as start-ups and some of the biggest names in China's tech and e-commerce industry, UNSW's new China Learning Centre will be home to a cohort of 50 students as they continue their studies. 
"The China Learning Centre is designed for students to build a sense of community, keep connected with UNSW outside their studies, and work on projects with industry in both Australia and China," said Pro Vice-Chancellor International Laurie Pearcey. 
The Centre is the University's second to open, and follows the successful pilot started in Term 3 2020 at UNSW's Centre for Transformational Environmental Technology in Yixing City. 
"We learned a lot from our Yixing pilot, and the feedback from students has been outstanding. It is clear that students highly value the opportunity to network among their peers and take what they are learning in the classroom and apply it to real world industry environments," Mr Pearcey said. 
The Shanghai Centre was opened in a special ceremony on Monday 22 February attended by Australia's Consul-General Mr Dominic Trinidade with presentations from Deputy Vice-Chancellor Academic Professor Merlin Crossley and Pro Vice-Chancellor International Laurie Pearcey. The ceremony was hosted by UNSW's China Country Director Rachel Wei. 
Comments