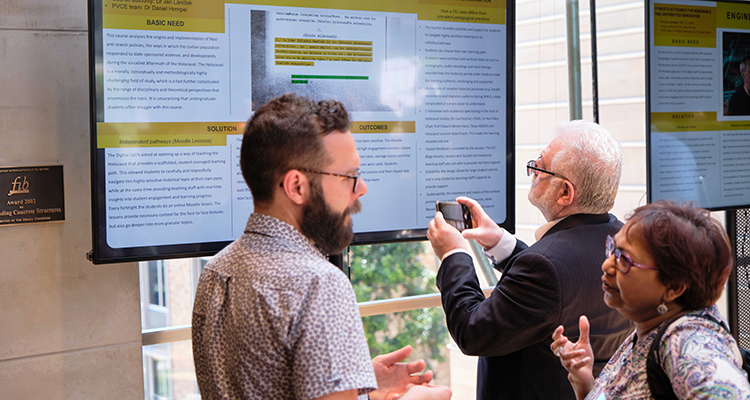 The one-day event explored unique and accessible ways of overcoming key challenges in education with a host of speakers and examples.
The Inspired Learning Summit 2019 attracted 330 delegates and demonstrated strong interest in educational topics at UNSW.
Held 18 October and now in its third year, the 2019 Summit was a natural evolution of its previous iterations. Besides celebrating the Inspired Learning Initiative (ILI), it had a renewed focus on sharing practical ways in which educators can overcome educational challenges.
"In planning this year's Summit, the working group followed feedback from previous years and decided to make the event as practical as possible for the delegates – predominantly our UNSW education community," said Dr Jacinta Kelly, Senior Manager (Acting), PVCE Educational Design and Development. "We all felt it was important to share some of the key learnings from the Digital Uplift's partnership work in ways that would be helpful to all, including those who may not be able to access this or other central support initiatives in the near future."
The delegates enjoyed this pivot in focus. As one academic put it: "I feel this Summit truly shows what Digital Uplift in the ILI is about. I really enjoyed the co-presentation of the talks by the academics and educational developers."
In her insightful keynote, Dr Holi Birman, sessional academic and learning advisor, delved into some of the challenges that academics face at universities, including at UNSW. She also explored a range of important aspects on making teaching truly person-focused. Delegates heard dynamic presentations from academics and PVCE Educational Developers on how the ILI Digital Uplift developed helpful new learning resources and activities that changed their approach to teaching.
"The examples chosen and highlighted at the event were predominantly based on smart, practical solutions, many of which can be readily accessed by educators without the reliance on large budgets," reflected a delegate in the feedback survey.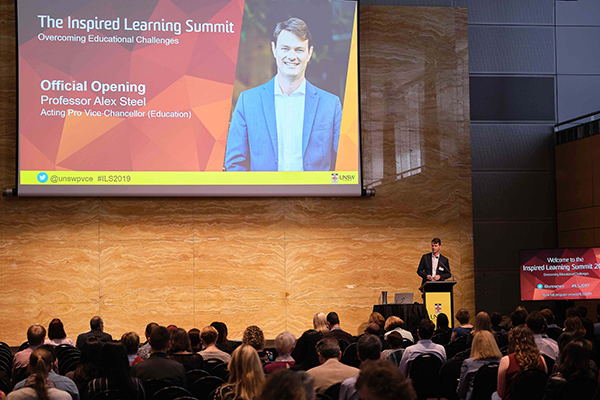 Following the keynote and seven presentations with interactive Q&A sessions, Summit delegates explored a digital poster gallery in the lobby while enjoying lunch. These posters focused on innovative solutions to common teaching challenges.  
"I particularly liked the poster session. It allowed me to ask more specific questions about the different available technologies, pricing and workflow," noted an academic and delegate.
The afternoon saw problem-solving breakout seminars on moving content online and reducing marking load. The event culminated with a panel discussion on the tricky issues around sustainability of online resources.
"Naturally, some of the challenges explored at the event do not carry straightforward answers or easy solutions, but we feel there is value in bringing them to the surface to spark broader conversations," said Dr Kelly. "We hope many participants gained some helpful ideas for their courses and teaching throughout the Summit."
You can find video recordings of the keynote and the panel session, digital posters and other resources from the event for viewing or download on the Teaching Gateway.
Subscribe to the PVC (Education) eBulletin to keep on top of learning and teaching-related news and events at UNSW. You can also follow us on Twitter @unswpvce.
Comments