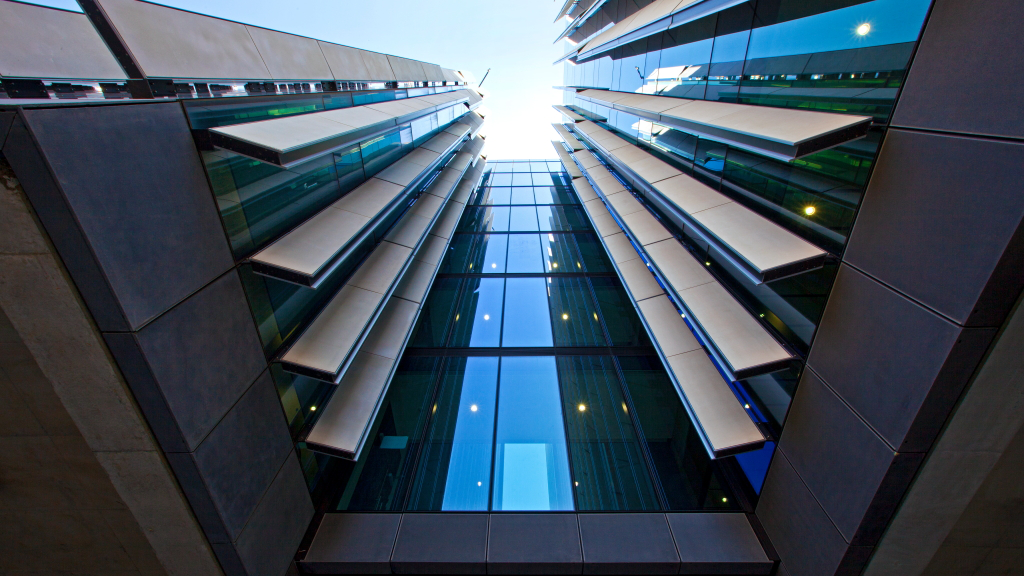 UNSW took home multiple 2019 Excellence in Construction awards at the Master Builder's Association (MBA) of NSW awards last week.   
Among the celebrated developments were major building projects such as the Science and Engineering Building, the refurbished Electrical Engineering Building and the refurbished Biological Sciences North building. The Lounge on Level 11 of the library also picked up an award. 
The wins celebrate the University's commitment to significantly investing in world class research and teaching facilities and mark a milestone for UNSW as it positions itself as Australia's global university.  
A key component of the 2025 Strategy is to invest in core research infrastructure and expand the scale and capability of existing facilities in order to deliver research and teaching performance at the highest level.  
 "The commitment of UNSW Estate Management staff to lead the development of these great outcomes has seen a tremendous uplift to the enablement of research and teaching at UNSW as well as the sense of place and community we are creating," said Deputy Vice-President of Finance and Operations Jeff Peers. "We are proud to play such a significant part in UNSW's journey." 
Award-Winning Projects 
The Science and Engineering Building (SEB), a brand new 10-storey building providing state of the art teaching and research facilities, won the construction category for Tertiary Buildings $100M and over.  
The Electrical Engineering Building (EEB), a complete refurbishment of a 50-year-old five and six storey building in the heart of the campus, won the construction category of Tertiary Buildings for $75M - $100M buildings.  
Biological Sciences North Building, a complete refurbishment that retained only the outer building shell, picked up the award in the construction category for Refurbishments/Renovations/Extensions for Buildings $100M and over. 
The Lounge, an exclusive dining and meeting area for staff and high-profile guests of the University, won the construction category for Tertiary buildings up to $10M 
Comments