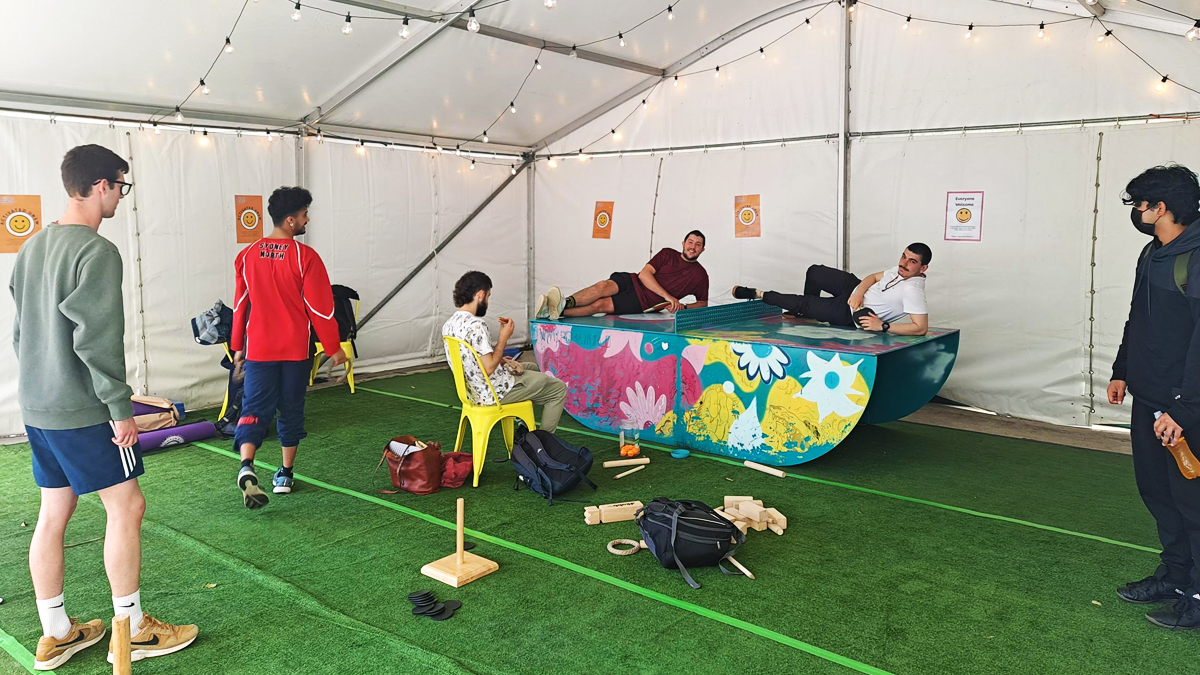 Following student and staff feedback that upper campus could benefit from spaces for structured exercise and incidental activities, Estate Management has launched a short-term active space which is already bursting with action.
The space, located between the Mathews Arcade and Biological Sciences buildings, is open this term from Week 4, Monday 3 October to Week 8, Friday 4 November 2022. Table tennis, giant Jenga and quoits are some of the activities available 9am–3pm Monday to Friday.
The gym has also come to upper campus: free stretch and mobility classes are running 2.30pm–3pm Tuesday, Wednesday and Thursday, operated by staff from the UNSW Fitness and Aquatic Centre.
Students and staff alike are enjoying the space, with feedback ranging from staff saying, "I want to have all my meetings here!" and, "I feel so good after that stretch class," to students asking, "Will this be here all the time?" and, "What is Connect Four?"
If you haven't visited the activated space, drop by before Friday 4 November to enjoy it.
Estate Management is looking for feedback, so please contact Marion Auld at m.auld@unsw.edu.au if you have any questions or suggestions. You are also invited to get in touch if you are interested in collaborating on future projects to improve the campus experience for students and staff.
Comments