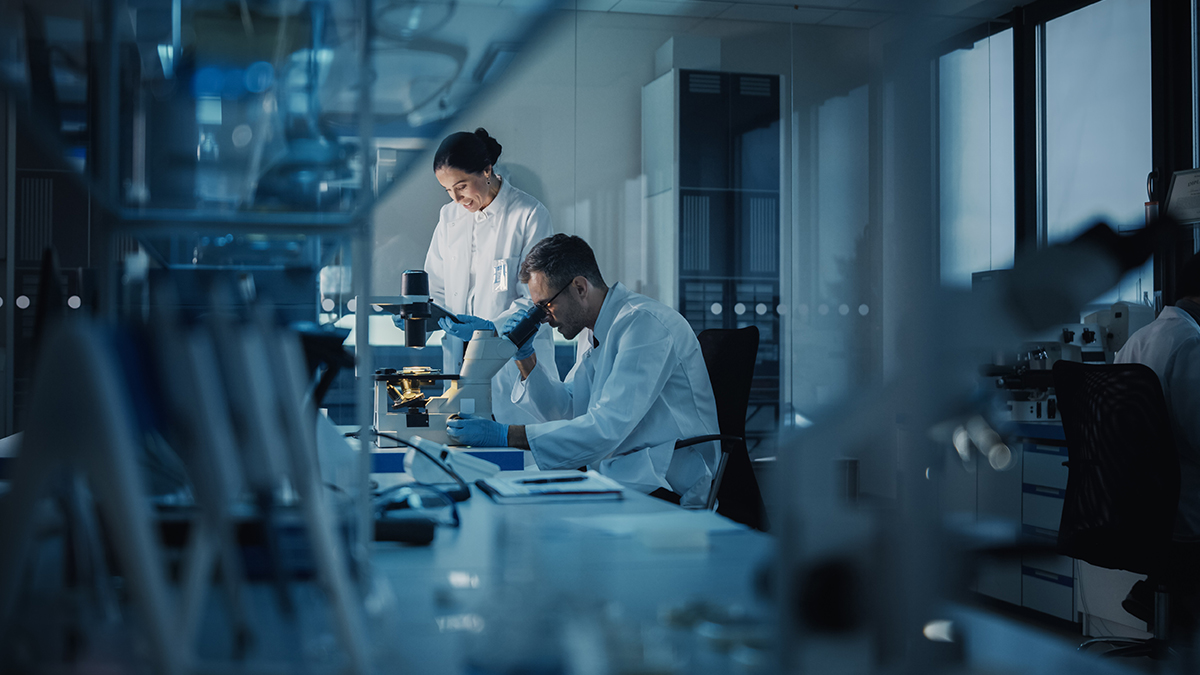 UNSW researchers have secured funding for 36 world-leading projects in the latest National Health and Medical Research Council funding round.
Research to improve treatments for post-traumatic stress disorder in refugees, define the next generation of breast cancer therapeutics and generate new health data on the ageing prison population are some of the UNSW Sydney projects to share in more than $64.6 million in National Health and Medical Research Council (NHMRC) Investigator Grants announced today.
UNSW Medicine & Health was awarded a total of 34 grants worth $59,490,907, a UNSW Science project received $2,756,790 and a UNSW Arts, Design & Architecture project was granted $2,437,110. Awards were made across UNSW schools, centres and within affiliated medical research institutes, including the UNSW Social Policy Research Centre, the UNSW Centre for Childhood Cancer Research, the National Drug & Alcohol Research Centre (NDARC), NeuRA, the Victor Chang Cardiac Research Institute, The Kirby Institute, The Black Dog Institute, the Garvan Institute of Medical Research and The George Institute for Global Health.
This places UNSW first for the number of awards and overall funding among Australia's leading Group of Eight (Go8) universities in this round of funding.
Federal Health Minister Mark Butler on Wednesday announced more than $375 million for 225 Investigator Grants – NHMRC's largest scheme for the highest performing researchers at all career stages. In a joint statement with Minister for Women, Katy Gallagher, Minister Butler also announced that from 2023, the NHMRC will set targets to award equal numbers of Investigator Grants to women and men in a new intervention to address gender inequities in research funding.
"There is a significant gender gap at the highest career levels of our health and medical research sector, and we are taking action to address this," Minister Gallagher said.
"This initiative will play a role in driving gender equality at the highest levels of the sector by recognising and rewarding the outstanding work of women in health and medical research.
"These new funding targets will ensure that more women have the opportunity to contribute to the improvement of human health through their research and will inspire a new generation of researchers."
In commending all 36 UNSW recipients, UNSW Deputy Vice-Chancellor, Research & Enterprise, Professor Nicholas Fisk said this is the University's best year in the four Investigator Grants rounds to date.
"UNSW congratulates its researchers on securing so many of these prestigious five-year NHMRC Investigator awards, topping the nation in both number and dollars awarded," he said.
"In response to the concerning gender imbalance that has beset this scheme in both submissions and awards, UNSW recently upscaled its institutional and individual support for women investigators, in particular encouraging researchers who may not have otherwise applied, to step up. It is thus pleasing to see this year twice as many women as men at UNSW being successful. Of course, this is only one round, and there is no room for complacency.  UNSW welcomes the structural reforms announced by the NHMRC today to secure gender equity in future rounds."
The grants awarded to UNSW academics include:
Professor Angela Nickerson at the School of Psychology, UNSW Science, was awarded $2,756,790 for 'Advancing Refugee Mental Health.' The research program aims to improve access to and the effectiveness of psychological treatments for posttraumatic stress disorder (PTSD) in refugees.
Professor Alison Ritter AO from the Social Policy Research Centre, UNSW Arts, Design & Architecture, received $2,437,110 for 'Improving alcohol and other drug policy by focussing on values.' Prof. Ritter's research will investigate the role that values play in alcohol and drug policy. Current policy debate gets stuck and is unproductive because values are silenced, and final policy choices are not necessarily aligned with community values, she said. Her research will uncover current policy values, analyse values in research and integrate community values into policy processes.
Scientia Professor Guy Marks at the School of Clinical Sciences received $2,649,688 for 'Innovation for global lung health.' Prof. Marks's program of work is dedicated to mitigating the global burden of ill-health due to lung disease. The focus is on the major respiratory diseases that are responsible for death and disability worldwide, noncommunicable chronic respiratory disease (asthma and COPD) and tuberculosis, and air pollution, a major environmental cause of ill-health.
Scientia Associate Professor Simon Rosenbaum at the School of Psychiatry & Mental Health was granted $1,576,390 for 'Protecting physical and mental health of trauma-exposed populations.' Prof. Rosenbaum's program will look at lifestyle strategies such as physical activity to improve the physical and mental health of people exposed to trauma. It will include people from a refugee or asylum seeker background, people living with mental illness and people who have experienced sexual violence.
Professorial Fellow Alta Schutte from The George Institute Australia and Principal Theme Lead for Cardiac, Vascular and Metabolic Medicine at UNSW Medicine & Health received $3,382,170 for 'Novel approaches to improve blood pressure control.' One-third of Australian adults have raised blood pressure, half are unaware of it and only a third have their blood pressure controlled, leading to preventable strokes, heart attacks and deaths. This research will test four new approaches proven to be effective in other countries – salt substitutes, community awareness, self-monitoring and combination pills – that could be scaled up in Australia with the potential to save millions of lives.
Dr Krystyna Gieniec at the School of Biomedical Sciences and Single Molecule Science Lab received $655,150 for 'Tumour-stroma crosstalk in breast cancer: Deciphering and disrupting communications between cancer cells and cancer-associated fibroblasts'. Dr Gieniec said while cancer cells take centre stage in the diagnosis and treatment of breast cancer, we also know that the non-cancerous cells surrounding the tumour play important supporting roles too. Her project will look to disentangle the calcium-driven, tumour-promoting communication occurring between these cancerous and non-cancerous cells, so it can be stopped and potentially define the next generation of breast cancer therapeutics.
Dr Jane Ye In Hwang from the School of Population Health received $630,150 for 'No Place to Grow Old: Advancing health care and management of Australia's ageing prisoners'. Dr Hwang will lead a series of projects that seek to tackle the consequences of a rapidly ageing prisoner population in Australia – which is creating unique and expensive challenges for public health, justice and social welfare systems. It will generate new health data and tools for older people both in prison and after release when they are at particular risk of adverse outcomes.
For a full list of recipients, read about the 2022 NHMRC Investigator Grant awards.
Comments