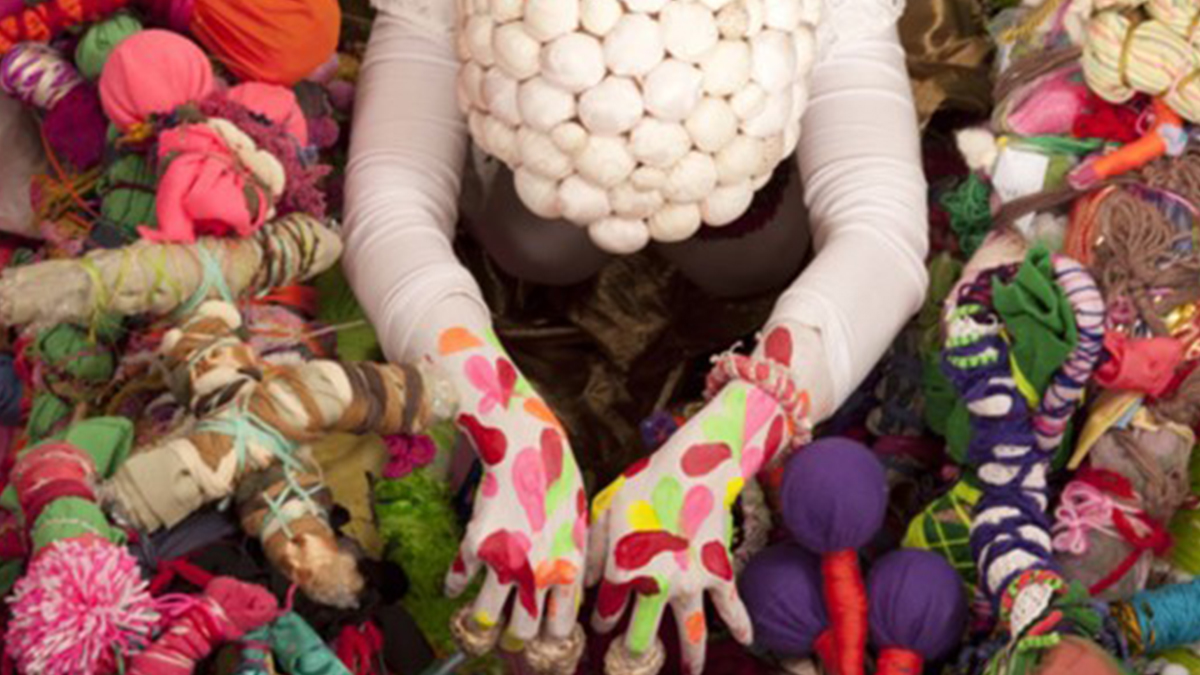 UNSW Sydney's Big Anxiety Research Centre successfully launched The Big Anxiety in Naarm/Melbourne between 21 September – 15 October 2022, building upon their festival events held in Queensland earlier this year. 
The Big Anxiety is a radically new kind of arts festival, in which every project is an open and continuing conversation, designed to promote curiosity, insight and action. It presents arts events tackling the major anxieties of our times, as well as the practical challenges of supporting emotional distress and trauma recovery. 
"The Big Anxiety represents a new cultural approach to mental health – one that can address some of the deficits of the current medicalised system" said Scientia Professor Jill Bennett, Director of the Big Anxiety Research Centre at UNSW Arts, Design & Architecture, and founder of The Big Anxiety Festival. "We use art and design capacity to reimagine support that is trauma-informed, people-centred and grounded in lived experience." 
The festival's centrepiece was the pioneering two-day 'experiential' forum at Storey Hall, Learning from Lived Experience, which offered a range of innovative creative workshops, conversations and immersive performance-presentations conceived from lived experience perspectives. The forum attracted international psychotherapists, Ngangkari (healers) and artists from the Central Desert and national leaders in trauma-informed arts practice. 
Professor Renata Kokanovic, Director, Social and Global Studies Centre at RMIT University, was instrumental in bringing The Big Anxiety to Melbourne after seeing it at UNSW in 2019 "The creative work we see here has the potential to inform clinicians and psychiatrists and bring about real change," she said. 
Survivor-activist and artist Indigo Daya spoke of the importance of the "two-day community healing space" as an antidote to the feeling of shame and despair. "It's hard to describe the feelings actually," she said. "But they're bloody good ones."  
UNSW's Big Anxiety Research Centre brings together leading researchers from art, design, social work and mental health. Its research informed and created a number of festival events including: 
The Creative Media for Mental Health Showcase, featuring virtual reality (VR) innovations in mental health 
Artist Anita Glesta's large screen work UNNERVED in Federation Square  
A new augmented reality project with storm affected communities in the Yarra Ranges  
The Edge of the Present - VR suicide prevention environment at Warburton 
Spaces between People - an immersive media and video project - shedding new light on lived experiences of trauma and mental health 
The two-day experiential Forum at Storey Hall, curated by Jill Bennett and Lived Experience Engagement Fellow, Bec Moran with RMIT collaborators and support from the Victorian Department of Health. 
The common themes of these projects are lived experiences of mental health, trauma and suicidality, and exploring the diverse ways in which art and design collaborations can provide valuable psychosocial support, while reframing experiences of trauma and distress in ways that normalise rather than pathologise. 
The Big Anxiety Festival in Naarm/Melbourne has been a major collaboration with RMIT University and a range of venues including Australian Centre for the Moving Image (ACMI), Federation Square and Yarra Ranges Museum. 
You can follow the Big Anxiety on Facebook, Twitter or Instagram to stay up to date, or read more in the new Big Anxiety book, published by Bloomsbury. 
Comments