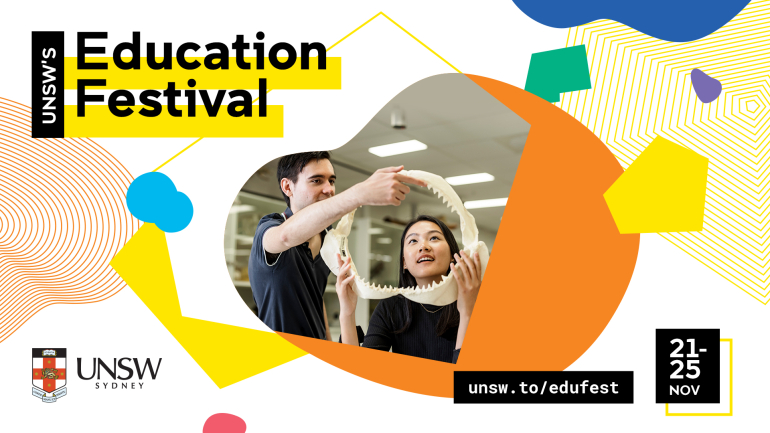 Running for its second year, the Education Festival will bring the community together again, from 21 to 25 November. 
With multiple events throughout the week, the festival will promote sharing of ideas to challenge and inspire what we do next in education at UNSW.
Most of the events and activities will be held on the Kensington campus and many will also be hybrid or accessible via livestream links.
The festival encourages cross-faculty connection and collaboration, and four of the themes hosted or co-hosted by faculties will include presentations from across the institution. 
There will be six themes addressed throughout the week:
Empowering students to be agents of change
Learning by doing
Student-centred education experience: 2023 and beyond
Re-engaging after the pandemic
Values in action
Open theme: Gallery session - informal posters and discussions
Registrations open on Tuesday 25 October.
Click here to find out more.
Comments