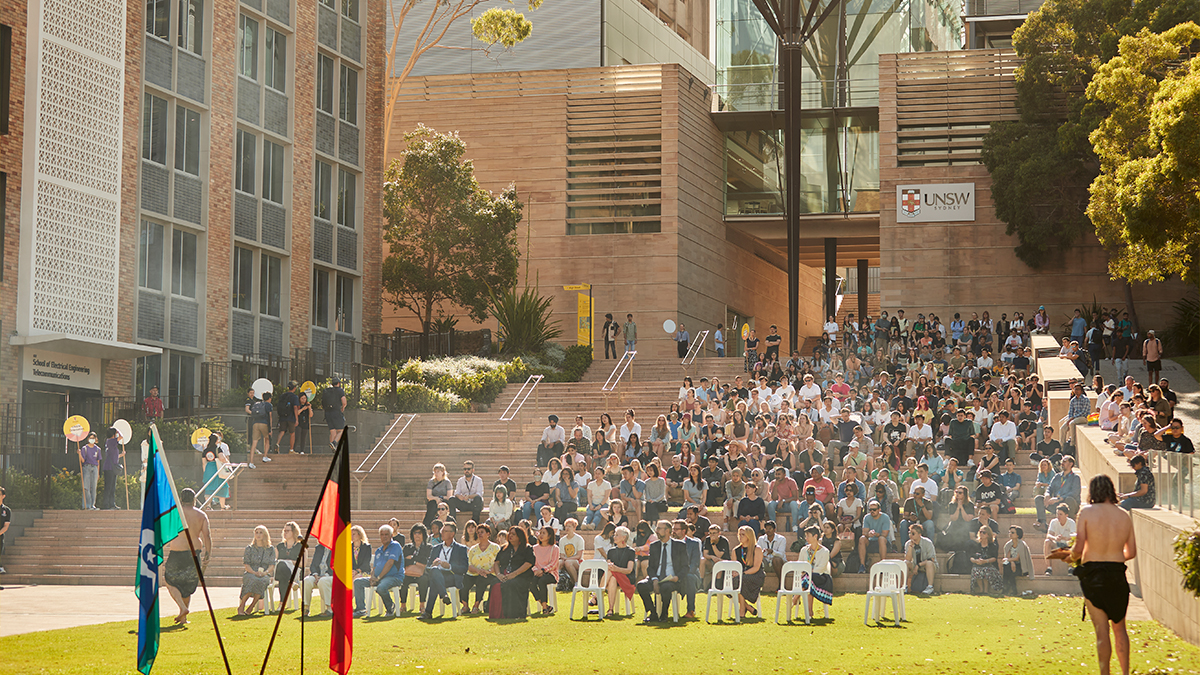 Whether it's speed-friending, study hacks or club events, there's something for everyone at T1 O-Week.
O-Week (or Orientation Week) is the exciting time we welcome new students to the UNSW community. This year's Term 1 O-Week runs 6–9 February.
We use this week to offer our commencing students all the essential information they need to begin their studies at UNSW. Events are designed to support and inspire them to connect with their peer group, make friends and give them a taste of the co-curricular opportunities available as a UNSW student.
As the University returns to predominantly on-campus learning, there is also a corresponding uptick in both domestic and international commencing student numbers. To accommodate this, the Undergraduate, Postgraduate, and most faculty Welcomes will return to the recently refurbished Sir John Clancy Auditorium.
The International Student Welcome Centre is open in the Red Centre through O-Week and until the end of Week 1, to help new onshore international students find their feet and their way around campus. In addition, an army of Arc 'Yellow Shirts' will lead multiple campus tours throughout the week, disclosing the secrets and shortcuts of our beautiful campus to eager students.
In an exciting return to some of the iconic (pre-COVID) activities and events that UNSW's O-Week is known for, you can also expect to see our University Mall once again buzzing with Arc clubs and societies, students and volunteers, music, dance, freebies and food.
The planning and collaboration of Student Onboarding and Transition, Peer Support, Arc, Student Communications, faculties and Future Students will ensure that our new students will have the best possible experience, while maintaining safe and considered use of the space across campus.
Find out more about the events, locations and activities of T1 2023 O-Week.  
Comments