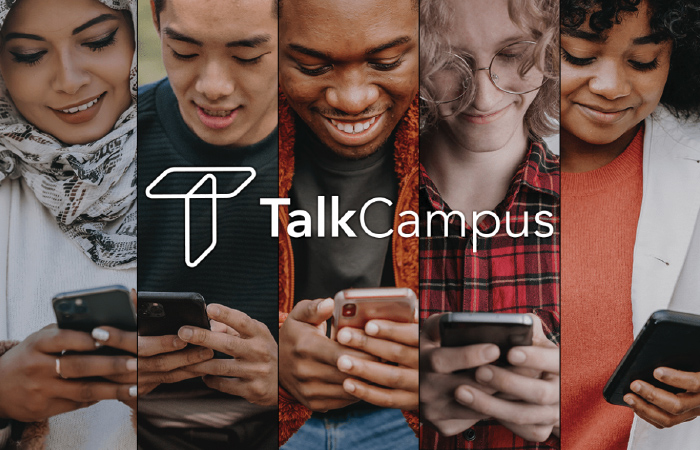 UNSW recently launched TalkCampus, a platform that provides students with 24/7 mental health support in 25 languages.
The past three years of pandemic-interrupted university studies have placed pressure on all involved: students, academics, services and administrators. As we emerge from the immediate impact of the COVID-19 pandemic, it's time to think about our mental health.
TalkCampus is a peer-to-peer platform supporting over half a million students worldwide with real-time moderation and escalation.
A combination of peer support, machine learning and innovative design means that TalkCampus offers students a community they can turn to for support with their academic anxieties, isolation and life's ups and downs. Social connection is a key protection factor for people struggling to cope, and the platform allows students to foster immediate connection online with like-minded people in a non-judgmental environment.
"TalkCampus provides instant, ongoing support that relieves pressure on student services, helps manage counselling wait times and integrates with our current services," said Neil Morris, UNSW Director of Wellbeing.
Even before the pandemic, the university experience wasn't always straightforward for students. Mental ill-health affects one in four university students* and suicide is the leading cause of death among Australians aged 15 to 24 years**.
Through TalkCampus, students are part of a safe, supportive, community built from the ground up. It offers 24/7 contact and escalation, with trained peer and professional support for mental health. Bilingual support ensures students can open-up in their own language and relate to students with similar lived experience, which is often an important step for reaching out and seeking professional help.
"Every student is different and everyone needs a little extra support sometimes. It's great that TalkCampus also shares relevant and engaging resources around mental health and wellbeing," said UNSW student Inuli Appuhamilage.
TalkCampus also provides tools that students can use to track mood over time, a diary and private journaling feature, and many interactive resources, including guided meditations. The TalkCampus Wellbeing library is updated regularly with content relevant to both the academic year and current events.
"Having an anonymous network will be pretty significant, particularly for those who may be going through a tough time or are feeling overwhelmed at any stage during their studies," said Ms Appuhamilage.
Providing students with relevant and engaging online support and content is vital as we look to improve their capacity to cope with the challenges they face and boost their resilience.
"We're delighted to welcome TalkCampus to UNSW. We hope it can go a long way to helping students feel connected, less alone and more hopeful about the future," said Mr Morris.
* The National Centre for Excellence in Youth Mental Health
** Australian Government, Australian Institute of Health and Welfare
Comments