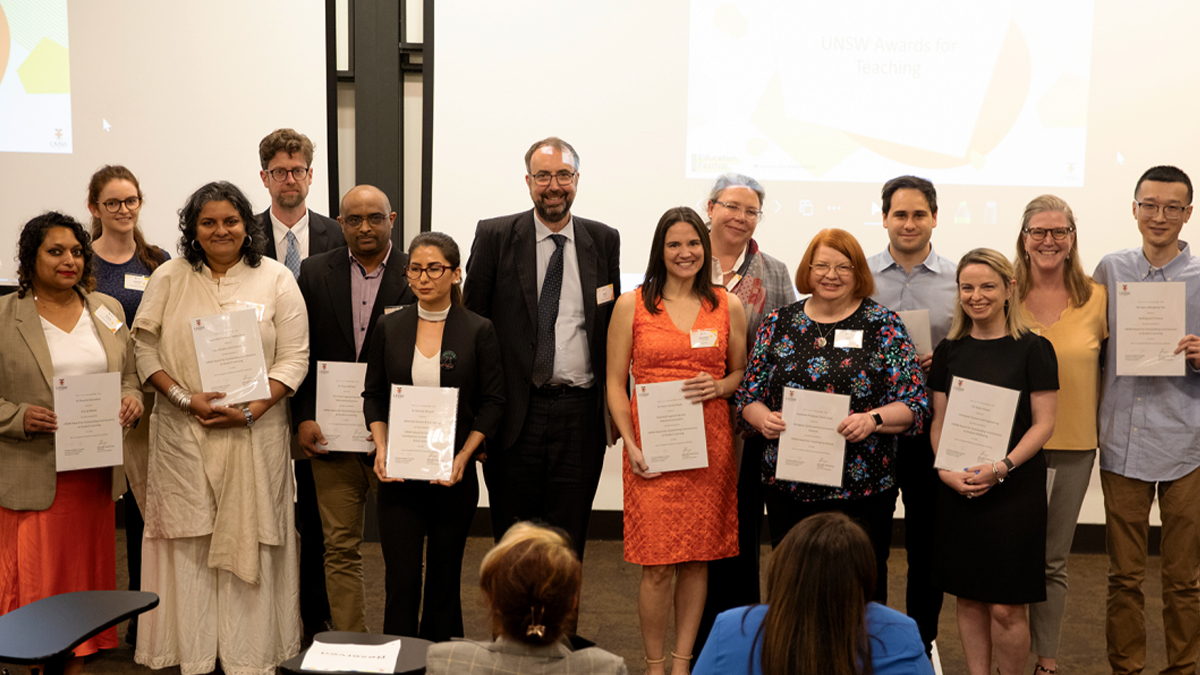 UNSW educators recognised with awards and fellowships in 2022.
In the busy run-up to the end-of-year break, UNSW celebrated the 2022 Awards for Teaching. Recognising our hard-working, passionate educators, the annual teaching awards ceremony was held as the closing event of UNSW's Education Festival on 25 November 2022. 
Award winners and fellowship appointments were announced, recognising outstanding contributions to education, teaching and elevating our students' experience. Professor Louise Lutze-Mann, Professor Peter Heslin and Professor Jonathan Morris announced the awards, and Professor Merlin Crossley presented them.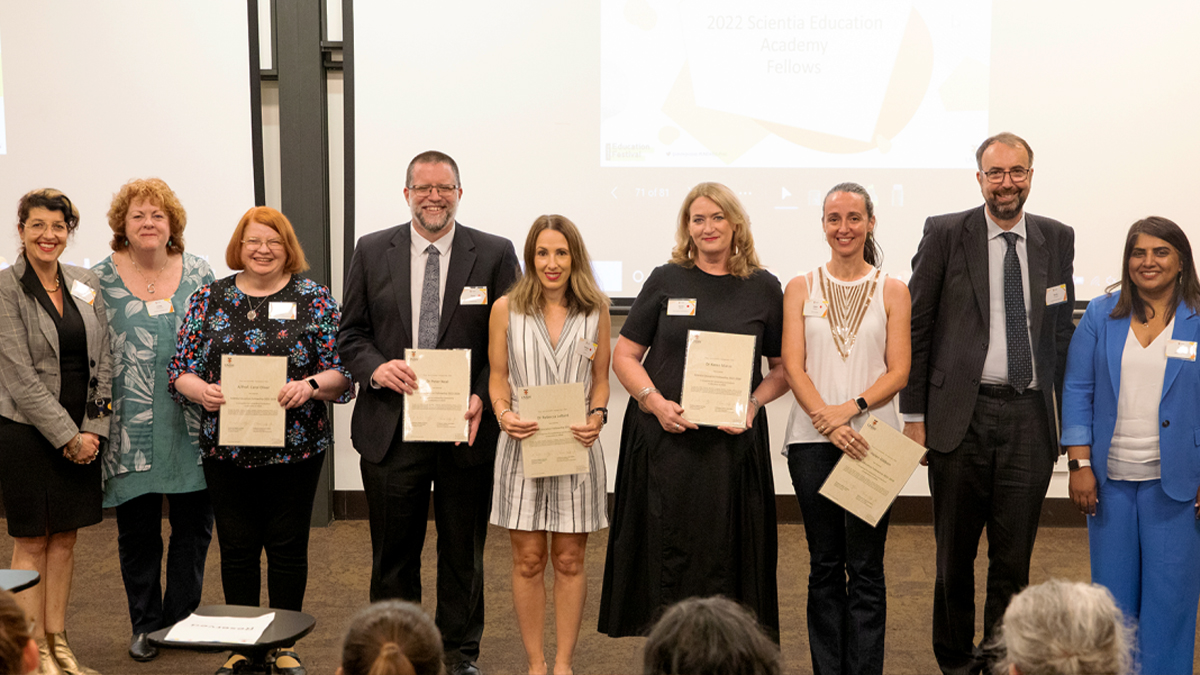 Eight new Fellows were appointed to UNSW's Scientia Education Academy, which recognises outstanding educators for their leadership and enhancing educational excellence, both within UNSW and beyond:
Helen Gibbon, UNSW Law & Justice
Dr Debbie Lackerstein, UNSW Canberra
Dr Rebecca LeBard, UNSW Science
Dr Kevin Liu, UNSW Business
Dr Karen Maras, UNSW Arts, Design & Architecture
Dr Peter Neal, UNSW Engineering
A/Prof Carol Oliver, UNSW Science
A/Prof Jayashri Ravishankar, UNSW Engineering
Fourteen educators received UNSW Awards for Teaching & HDR Supervision & Leadership. In addition, as part of the most unique UNSW recognition, nominated and decided by the students themselves, five colleagues received the Students' Choice Teaching Award.
Learn about other awards and accolades, and UNSW colleagues whose 2022 achievements were celebrated, on the Education News page.
Comments