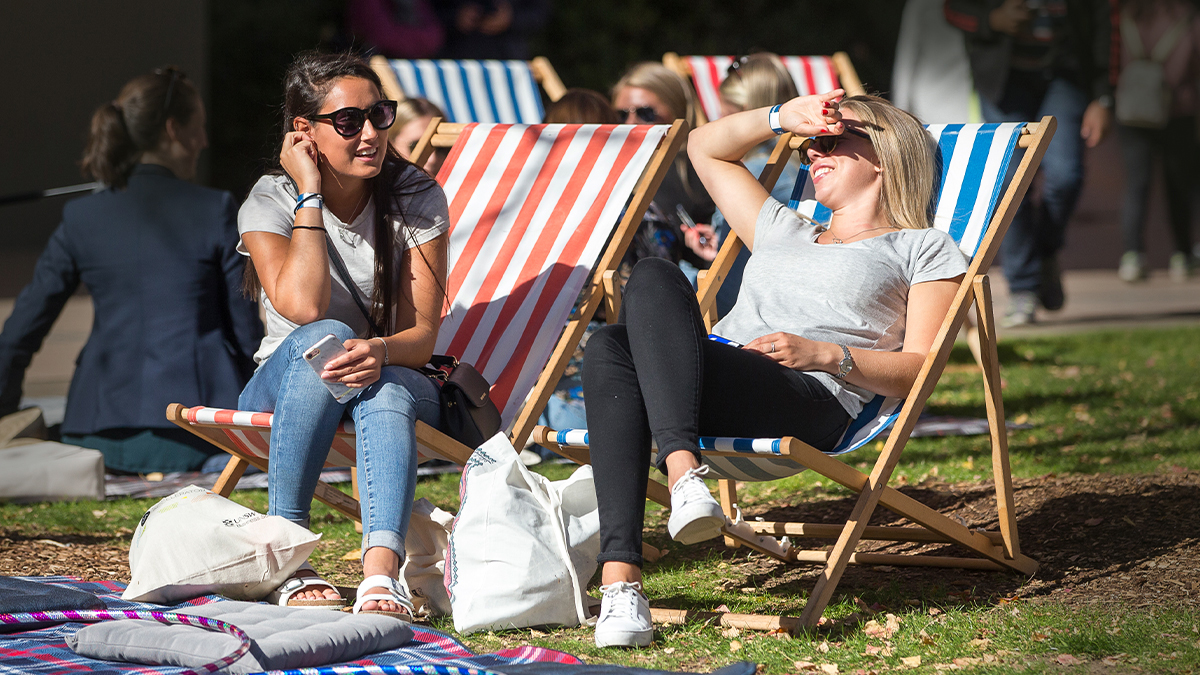 Running from February to March, the Welcome Back to Campus program will feature an event every Monday to Thursday.
You can treat your tastebuds to a sausage sizzle or a $15 lunch special at The Lounge, have your coffee soundtracked by our coffee buskers, or take one of the 'Hidden Gem' Art Tours throughout February. The program ends with an event in The Lounge on Thursday 2 March featuring a live DJ.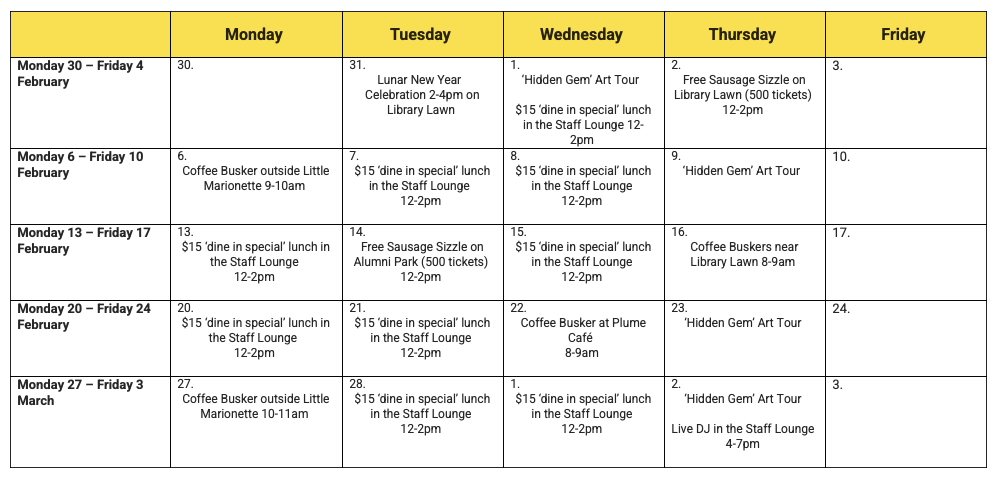 We are committed to making UNSW a vibrant, sustainable, safe and engaging place for students and staff. Our Welcome Back to Campus program is an opportunity for you to return to campus and enjoy the many benefits of working in an active and dynamic environment.
Comments