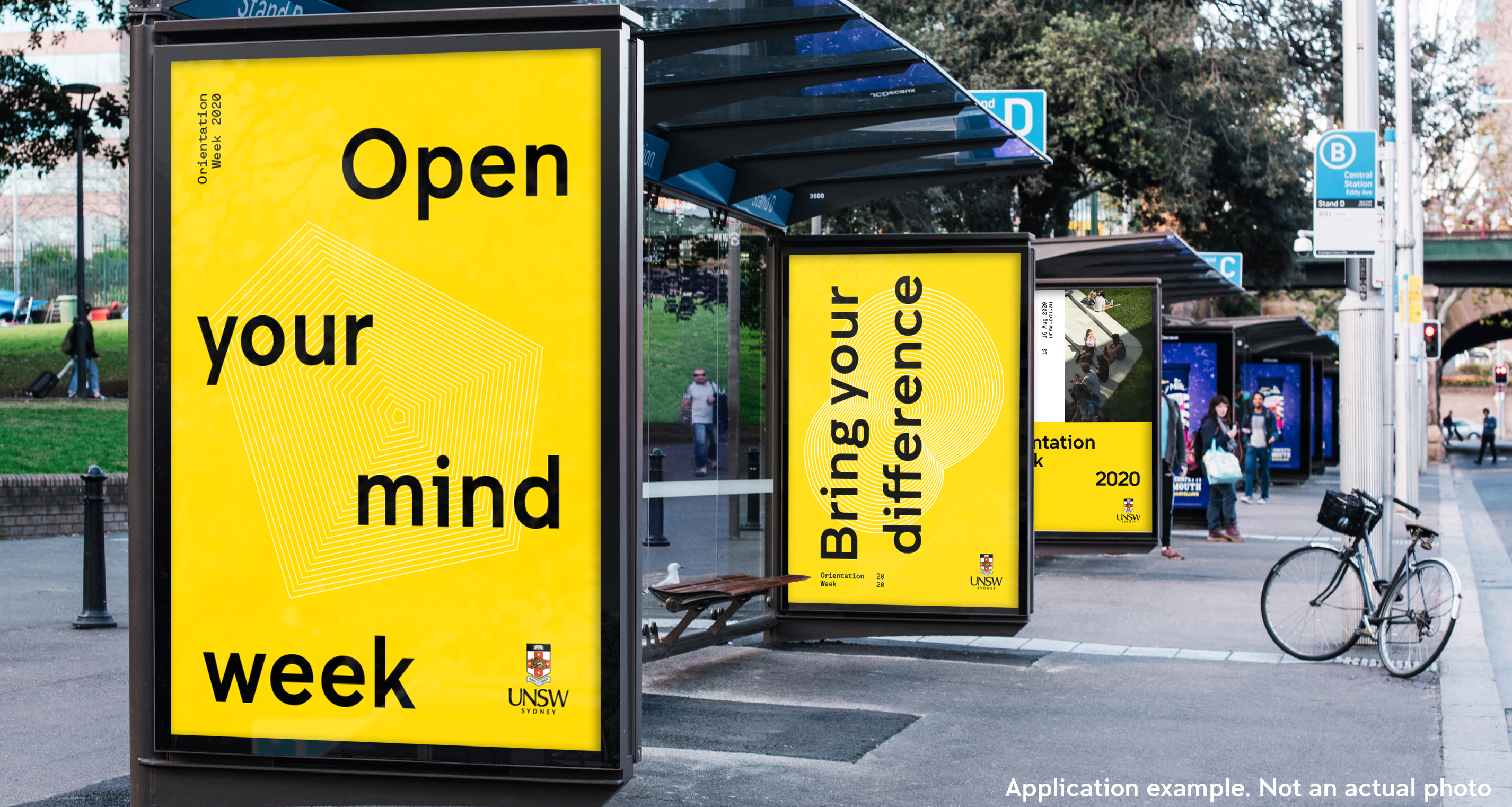 The Division of External Relations unveils our new approach to promoting the University. 
Last year, we embarked on a project to strengthen how we promote UNSW to priority audiences, beginning with future students.   
The project led by Division of External Relations involved deep discussions with our staff and current and future students.  The insights gained through this process helped us to refine a new positioning for UNSW and a creative approach that will strengthen communications targeting a wide variety of audiences.  
Over the next few months, we will be phasing in the new approach across our communications, campaigns and events beginning with priority touch points such as UNSW's homepage, Inside UNSW and online assets vital to future student recruitment.  
We also have a variety of tools, including visual and writing style guides and basic templates, now available on the Brand Hub to provide clear and user-friendly guidance on how all staff can start adopting the new approach. The writing and visual style guides introduce a new tone of voice and visual identity with compelling graphics, photography and colours.  
These guides will help us better articulate the UNSW 'personality' and celebrate everything from the quirks of our campus and innovative research to the ambitions outlined in our 2025 Strategy. They will help to provide more clarity and consistency as we communicate the positive impact of the University as a whole and ensure we present a compelling argument for 'Why UNSW'. 
On the Brand Hub we have an easy-to-follow online training module for staff to get up to speed with our new creative approach.  If you are a 'brand power user' who regularly produces UNSW branded assets you may also wish to attend a briefing session (click here to register).  
We're excited about this new approach and look forward to providing everyone with more detail as well as new tools and templates as they come available in upcoming editions of Inside UNSW.  
If you have any questions, please visit our FAQs or contact brand@unsw.edu.au 
Comments