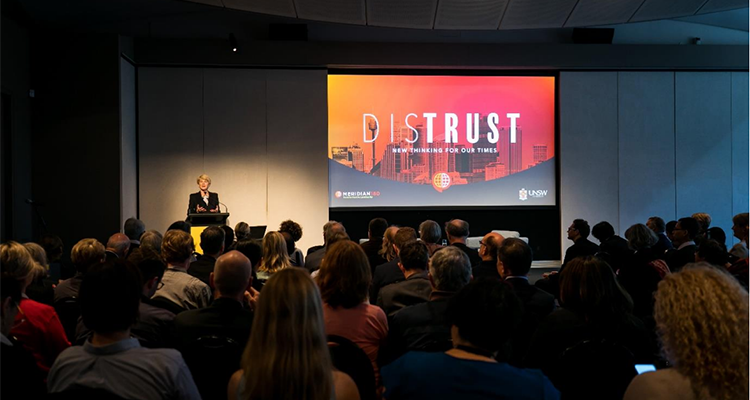 Participate in a series of masterclasses on how collaboration can help tackle the major issues facing our world.
Today's complex global problems will not be solved by an individual, no matter how brilliant.
Meridian 180's international, multi-lingual 1,200+ membership want to address that, by bringing together diverse thought leaders from research, government and industry sectors, and demonstrating why tri-sector collaboration is key to influencing change.
A series of masterclasses on Collaboration in Action will be held by Meridian 180 at UNSW to demonstrate why collaboration is essential for success in research, politics and creative pursuits.
For academic researchers, the sessions will explain how collaboration can raise your profile and influence and attract new funders and industry connections. It will explore the recipe to creating and maintaining diverse project teams that make the most of each member's different qualities.
You'll also gain practical skills on how to effectively collaborate, and meet leaders like Dom Price, Work Futurist for Atlassian, who are already using collaboration in their field to its full effect.
Find out more about each session and sign up below:
Collaboration in Action (launch)
28 August, 12pm-2pm at the Roundhouse
Collaboration in Action: Language
28 October, 12pm-2pm at the Roundhouse
Collaboration in Action: Temporalities in/of collaboration
26 November, 12pm-2pm at the Creative Practice Lab
Comments