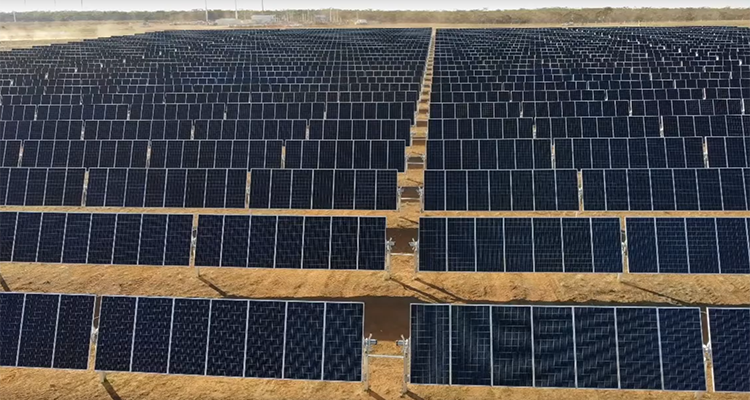 A solar panel farm in regional NSW, which will provide UNSW Sydney with 100% renewable electricity from 2020, is almost complete.
The Sunraysia solar farm, which began construction in February 2019, is the result of a tripartite agreement with Maoneng Australia, Origin Energy and UNSW Sydney.
"Excellent progress is being made with the construction of the solar farm and we are on target to achieve our goal of carbon-neutral electricity supplies starting from 2020," said Nicholas Jones, UNSW Energy Manager.
At peak output the solar farm will generate over 255-megawatt direct current, which will be enough to power more than 50,000 homes.
The dedicated section of the project supplying UNSW's power - "Block 13" - will contain approximately 140,000 solar panels.
All panels are mounted on single-axis sun-tracking mechanisms to capture as much sunlight as possible throughout the day.
The next major milestone for the project will be the Commercial Operations Date (COD) on 5 December 2019 when power will be officially switched on and begin flowing to UNSW and other users.
Comments