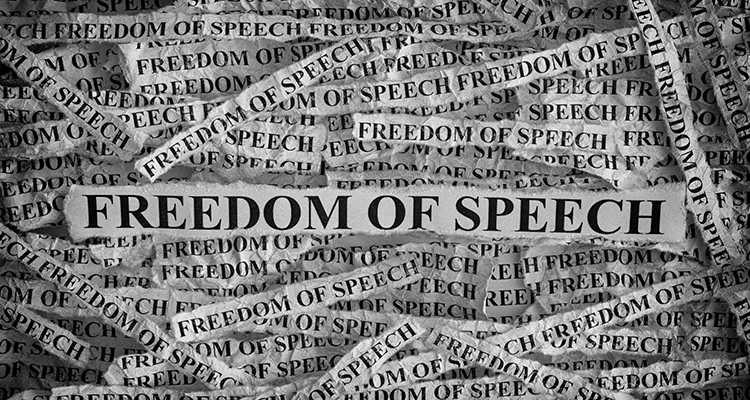 Professor Ian Jacobs, Professor Eileen Baldry and Professor George Williams will join a panel discussion on freedom of speech at UNSW.
The issue of freedom of speech on Australian university campuses has been making headlines in recent months. While the Federal Government's Review into University Freedom of Speech by the Hon Robert French concluded that there is no crisis of freedom of speech in universities, it did recommend that all universities adopt a model code.

But does this code go too far, or even not far enough? And how can we protect those who exercise their right to freedom of speech while also protecting those for whom speech may cause offence or harm?
UNSW Chancellor David Gonski and President and Vice-Chancellor Professor Ian Jacobs recently affirmed UNSW's commitment to freedom of speech in The Australian. This is your opportunity to join Professor Jacobs, Deputy Vice-Chancellor (Equity, Diversity and Inclusion) Professor Eileen Baldry and Dean of Law Scientia Professor George Williams at the Roundhouse on Wednesday, 14 August, from 12pm-1pm to talk about the issues and how they may impact us at UNSW.
"Universities must be open to all points of view and willing to engage with uncomfortable arguments," Professor Williams wrote in The Australian.
"They must do so because they are public institutions with government funding, and because this is essential to their mission. The search for truth and new ideas is incompatible with closed minds and closed campuses."
The discussion will be hosted by Scientia Professor Rob Brooks, Academic Lead of Thought Leadership & Grand Challenges. Seats are limited so please register now.

Co-presented by UNSW Thought Leadership & Grand Challenges and the UNSW Centre for Ideas.
Comments