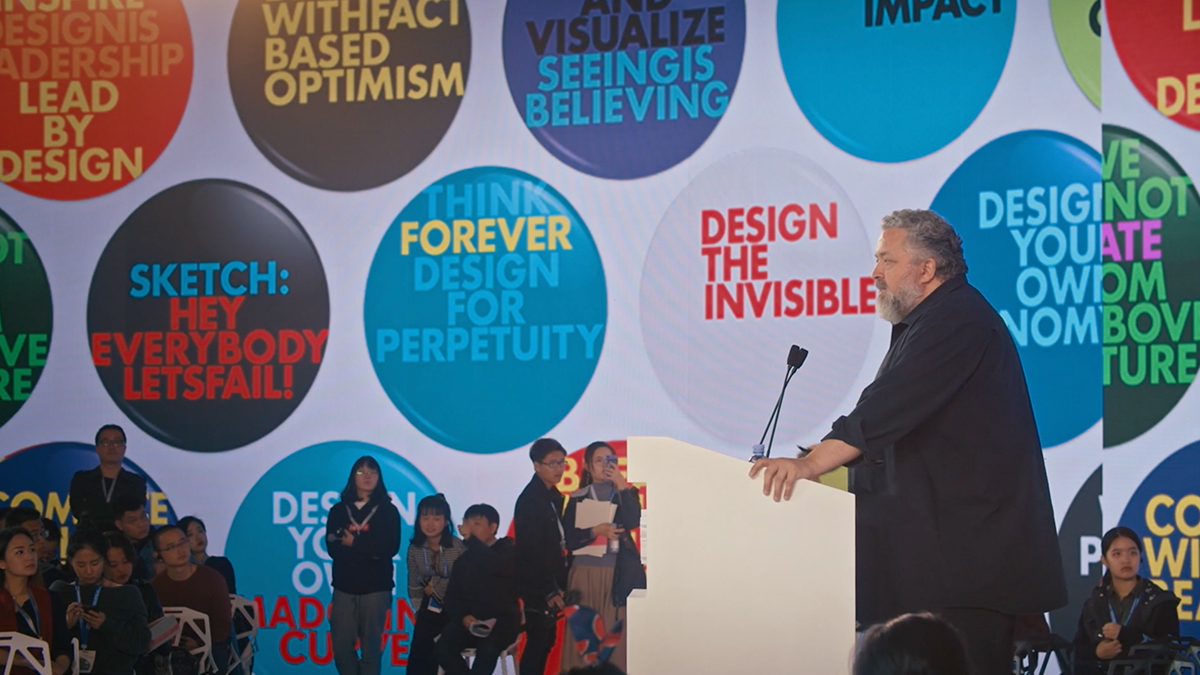 The collaboration between world-famous designer Bruce Mau and UNSW Arts, Design & Architecture (ADA) will create an action plan for improving how we live.
UNSW ADA has embarked on a collaboration titled Massive Action Sydney with designers Bruce Mau and Aiyemobisi (Bisi) Williams and their studio, Massive Change Network (MCN).
In his recent book MAU MC24 (Massive Change Principles) Bruce Mau has distilled 30 years of experience as a designer to present 24 principles on how we can change our lives, work and world through radically new approaches.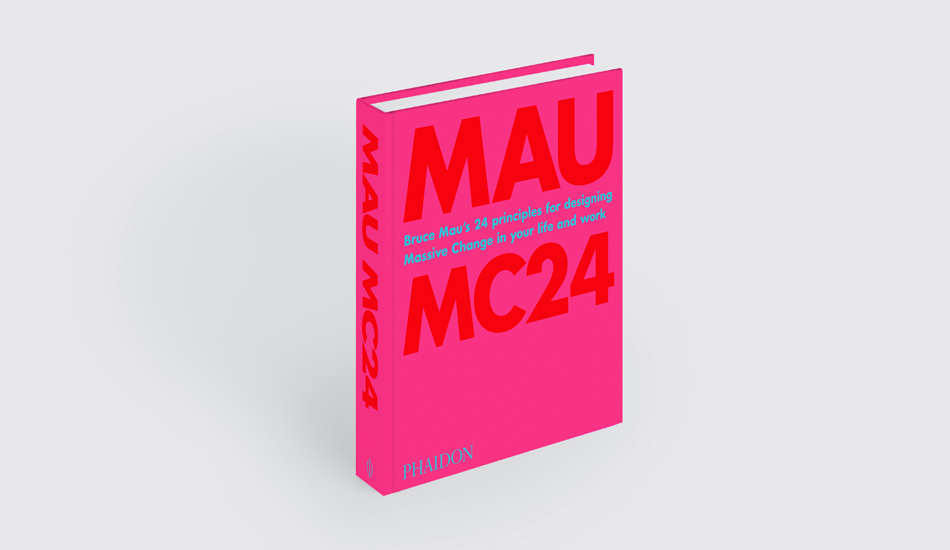 The goal of the Massive Action Sydney collaboration is to translate the MC24 principles into tangible and achievable actions. The project will focus on three key themes: power, health and climate, while working cohesively with the ADA2051 Strategy commitments.
"ADA worked proactively to secure such a significant partnership," said ADA Dean Professor Claire Annesley. "Collaborations such as this one cement ADA's unique and bold ambitions as UNSW's newest faculty determined to innovate and shape a better future."
"The values and ambitions of ADA — to improve life on earth — are deeply aligned with everything that we are committed to at Massive Change Network. Bisi and I could not be more excited to be part of this extraordinary opportunity to kick off the Massive Action project," said Bruce Mau.
Massive Action Sydney will set the stage for a continued collaboration under the Massive Action project banner, which is being established as a multi-partner collaboration across a number of major cities around the world. UNSW Sydney is the pioneering Australian partner for this exciting initiative.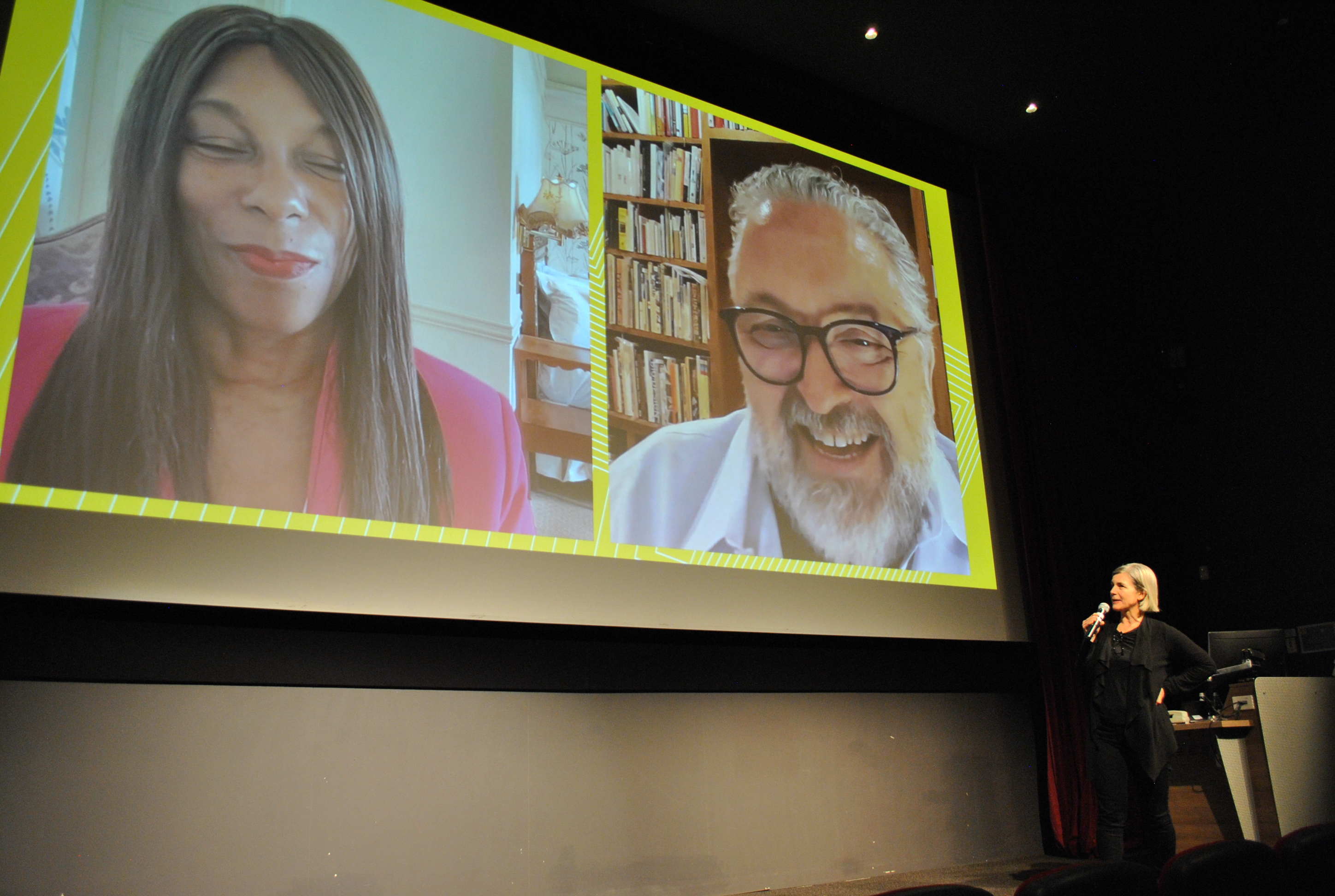 ADA staff and higher degree by research (HDR) students have been invited to participate in the upcoming collaboration by submitting an expression of interest in relation to one of the themes. Shortlisted teams will work closely with Mau and Williams during a visit to UNSW in September 2022.
Undergraduate students will also join the collaboration with the goal of translating the MC24 Principles for their own generation.
The Massive Action Sydney collaboration is a project of ADA's Innovation Hub, established in 2021, and will be both the faculty's and the Hub's biggest collaboration yet.
Bruce Mau and Bisi Williams will be in residence with ADA in September for a busy schedule of workshops, engagements and events, including Open Day, the ADAnow 2022 festival and a keynote as part of Sydney Design Week 2022.
Upcoming events:
Bruce Mau, in collaboration with ADA, will host a Keynote as part of Sydney Design Week 2022. Tickets for Making Massive Action at the Powerhouse Museum on 18 September went on sale this week with the release of the Sydney Design Week 2022 Program. You can purchase a ticket here.
Bruce Mau will be presenting Design Your Life: Work on What you Love, at UNSW Sydney Open Day on Saturday 3 September. Click here to register.
Join the UNSW community in welcoming Bruce and Bisi for the Massive Action Sydney opening address 9.30am, Monday 5 September in the John Clancy Auditorium - register here.
If you'd like to learn more about ADA's Innovation Hub and the events to come, sign up for future updates here.
Comments