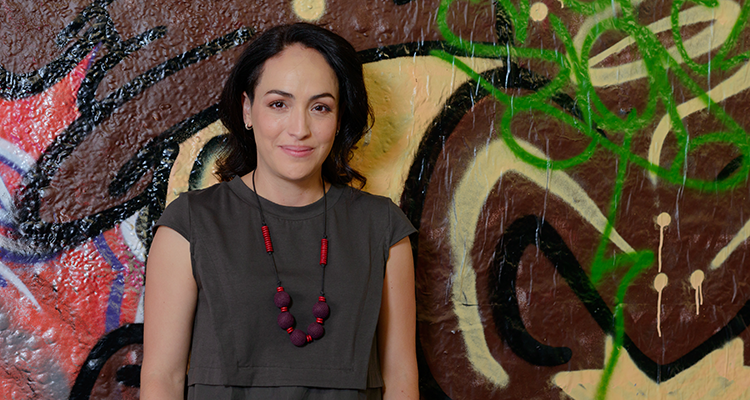 The Grand Challenge on Rapid Urbanisation will establish Think Deep Australia, led by Dr Marilu Melo Zurita, to explore how we can use our urban underground spaces for community benefit.
There has been a boom in underground urban development projects around the world in the last five years – a trend that is expected to accelerate – and Australia is no exception, investing billions of dollars in underground urban development. There are major projects in Sydney, Melbourne and Brisbane that will fundamentally reshape the urban subterranean space, creating new geographies of urban connectivity and movement. The largest projects are the expansion of the cities' underground rail and road networks.
While transport infrastructure enhancements may be deemed as critical for cities, can more holistic and inclusive projects be realised? And who gets to decide what projects are implemented?
To address these questions and explore how we can use our urban underground spaces for community benefit, the Grand Challenge on Rapid Urbanisation has established a network of experts and policy makers called Think Deep Australia.
"Like all forms of development, using what lies underneath cities can present a range of possibilities and challenges," said Dr Marilu Melo Zurita, lecturer in the School of Humanities and Languages and a newly appointed lead of Think Deep Australia.
"On one hand, urban underground development is widely recognised as an opportunity to move urban infrastructure underground to free up surface space, helping to create more sustainable, liveable and just urban environments. On the other hand, underground urban development has often been neglectful of planning mechanisms, with projects being conceptualised in technical terms rather than considering social and environmental aspects.
"Given that urban underground projects are usually financed with billions of dollars of public money, it is critical that their development is guided by informed, participatory and inclusive processes," she added.
There have been success stories of governments and policy makers engaging with the public to create usable and engaging underground spaces around the world. Some recent examples include Helsinki's subterranean Amos Rex art museum and New York's proposed Lowline, which will involve the conversion of an old underground train tunnel into a public green space using "remote skylight" solar technology. There are also projects in Europe on urban underground agriculture to address issues like food production and security in the urban space, and to help reduce a city's ecological footprint.
Conversely, in many cities, a lack of underground planning has resulted in poorly mapped underground spaces which creates immense logistical and financial issues.
"For example, the cost of workers accidentally striking underground utility infrastructure from excavation projects in the United Kingdom is estimated to cost £1.2bn per year," said Dr Melo Zurita. "Poorly planned undergrounds can be a drain on the public funds while creative projects can enhance the liveability of cities."
Collectively navigating and exploring these issues is one of the principal reasons for the establishment of Think Deep Australia. The network will see academics, practitioners, artists, agronomists, engineers, and policy makers engage on these issues and share expertise.
"The multi-sector and multi-disciplinary group of experts will be committed to creating resilient, sustainable, just, and liveable cities through smart use of underground space and transparent decision making. Beyond the debate and discussion, we also envision the platform to become a place of innovative thinking when it comes to urban undergrounds," said Dr Melo Zurita.
The network will also engage with other international Think Deep groups in the UK, Sweden, France and Nigeria, with more networks soon to be established. It also supported by the International Tunnelling Association Committee on Underground Space.
"The Think Deep Australia network is an opportunity to inform and guide the general public, decision makers, politicians and professionals about how the use of urban underground space can create better cities with socio-economic benefits for society," said Professor David Sanderson, Academic Lead of the Grand Challenge on Rapid Urbanisation.
The Think Deep Australia Network invites UNSW academics interested in urban planning, environmental studies, arts and culture, civil and environmental engineering, law, hydrology, geology, archaeology, and the humanities to express interest in joining the network and especially encourages early-to-mid-career researchers to get involved. 
You can express your interest and join the first Think Deep Australia meet up on the Grand Challenges intranet.
Dr Marilu Melo Zurita is a lecturer in Human Geography in the Faculty of Arts & Social Sciences and is part of the Environment and Society Group.
Comments