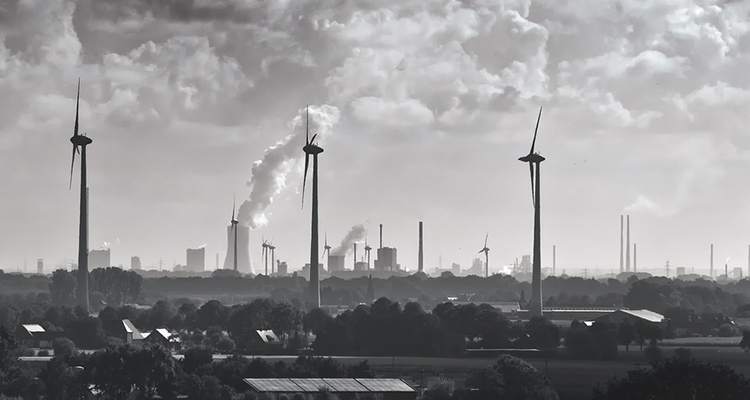 Expressions of interest are now open to lead the Grand Challenge #6: Energy Transition.
A transition to renewable sources of energy will need to happen if the world is to limit the extent of climate change, and thus survive its impacts.
What is fervently contested among policy makers, industry leaders, the energy sector, media and civil society, however, is the timing, pace and execution of this transition.
UNSW's Grand Challenge #6: Energy Transition will build on Grand Challenge #1: Climate Change, and seek to mobilise UNSW's multi-disciplinary strengths to explore energy topics ranging from blockchain settlements that enable new energy business models; to the intersection of energy policy with health and wellbeing; to the social justice implications in energy transition.
Justine Jarvinen, Chief Operating Officer of the UNSW Energy Institute, highlighted the need for this Grand Challenge: "Energy underpins modern society, economic prosperity and human dignity. Yet the global energy transition has often been caught in the climate cross-fire, dulled by the complacency of plenty and anchored by the weight of incumbency.
The Grand Challenge on Energy Transition will complement the UNSW Energy Institute by showcasing our world-class energy expertise, fostering new partnerships and accelerating impact. It will start conversations, create a platform for thought leaders to share new perspectives, provide spaces for collaborative problem-solving, and link the evidence base with policy makers."
Call for EOIs to lead Grand Challenge #6: Energy Transition
The Grand Challenges program is now calling for expressions of interest from UNSW staff to lead and shape Grand Challenge #6 on Energy Transition. The Lead will bring together staff and students from across disciplines to generate a series of activities across the two-year life-cycle.
Earlier this year, Inside UNSW spoke to Lyria Bennett Moses about her experience leading a Grand Challenge and what advice she had for anyone thinking of applying:
"My initial reaction was 'how am I going to fit it all in?' However, it proved to be a fantastic opportunity that aligned with my interests, passion and research.
"It starts a movement of collaboration across the University that goes way beyond the Grand Challenges. It gets us all thinking differently and stretching us to do important work outside our usual sphere.
"Have fun with it. Be creative and embrace the opportunity to explore the world outside your own research!"
How to register
Register your Expression of Interest to lead the Energy Transition Grand Challenge by 23 November 2018.
Please submit your CV and a brief outline addressing how you meet the selection criteria and your ideas for the Grand Challenge (no more than two pages) to Grand Challenges.
Energy Transition will join other declared Grand Challenge topics on Inequality, Living with 21st Century Technology, and Rapid Urbanisation.
For more information on UNSW's Grand Challenges Program, visit the website.
Comments