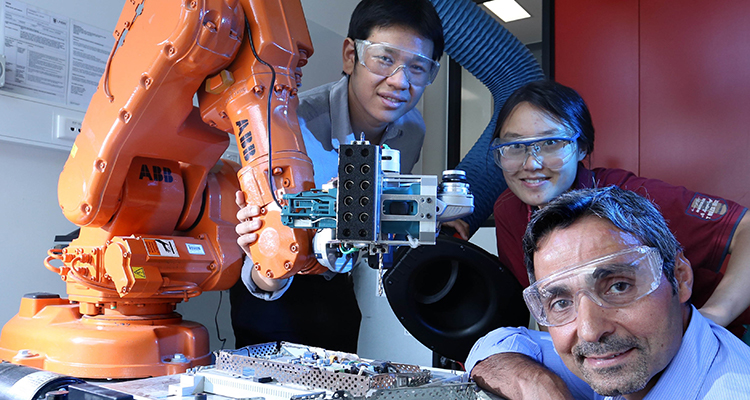 On 26 October, UNSW's Learning and Teaching Forum will showcase best practices for educational excellence.
Ever wonder what our educators are up to in terms of improving their teaching practice?
Now in its 15th year, the UNSW Learning and Teaching (L&T) Forum promotes teaching excellence by providing a central platform for UNSW educators to share best practice with their peers and the wider UNSW community.
Come and see our education community in action
This year's event – on Friday 26 October – will feature 36 presentations and 19 posters delivered and represented by over 100 educators and their students. The examples they will share fall within one of the following streams:
Being courageous

– exploring new approaches to improve and expand learning experiences

Being employable

– providing authentic learning experiences for workplace readiness

Being inclusive

– designing and developing curriculum to support inclusion
"The forum provides an ideal opportunity for the UNSW learning and teaching community to come together to share with and learn from each other," says Associate Professor Marina Harvey, PVC(E) Director of Academic Development Services.
"There are so many innovative and creative practices across our organisation and this forum allows us to recognise the best practices for educational excellence. Come and learn from inspiring teachers and, in turn, be inspired to be courageous in exploring new approaches to enhance learning and teaching."
What's on the agenda?
Dr Daniel Mansfield, 2017 KPMG Inspiring Teacher Award Winner, will put 'being courageous' into context with his keynote speech 'Responding to Risk: My evolution in learning and teaching'.
Facilitated by Professor Alex Steel, UNSW Law, the Q&A session will put students and academics together to debate their answers to some of your burning questions around learning and teaching at UNSW. The panellists will include:
Professor Eileen Baldry, Deputy Vice-Chancellor Equity, Diversity and Inclusion
Associate Professor Leanne Piggott, National Education Director, Centre for Social Impact
Associate Professor Louise Lutze-Mann, Director, Education Focussed Career Development and Scientia Education Academy Fellow

Three student representatives
Visit the website for more information and a copy of the full program.
The importance of the Forum?
The PVC (Education) team asked some of our Scientia Education Fellows and Education Focussed Academics what they think of the UNSW L&T Forum:
Why is the Forum important to the UNSW education community?
"The L&T Forum helps us to form connections with other like-minded staff members who are also committed to teaching."
"It allows us to share practice, and to recognise the efforts of our teaching 'stars.'"
Why is it important for educators to step away from their day-to-day teaching and share best practice?'
"'We're all so busy that we often tend to focus on our day-to-day tasks and meeting the next deadline. Attending the UNSW L&T Forum encourages us to take a break from these activities, to reflect on what we're doing in our teaching and to think about other approaches that may be effective for our students."
"It inspires others to do better and avoids reinventing the wheel."
What makes it particularly different from the faculty-based equivalent forums?
"Great teaching ideas can cross discipline boundaries."
"While the faculty-based L&T Forums are great, it's good to have the opportunity to get together with committed teachers across the whole of UNSW. At a University-wide L&T forum, staff are more likely to encounter novel teaching approaches that are not traditionally used in their faculty, but which can be modified and applied successfully in their discipline."
What's the first word that comes to mind when you think of the UNSW L&T Forum?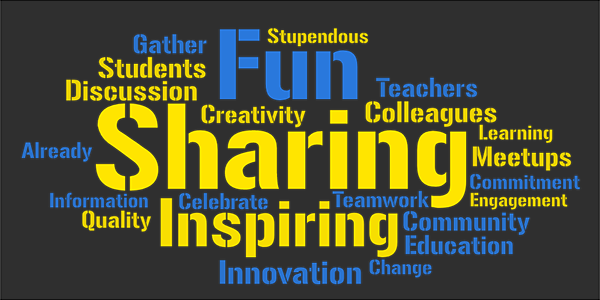 Comments