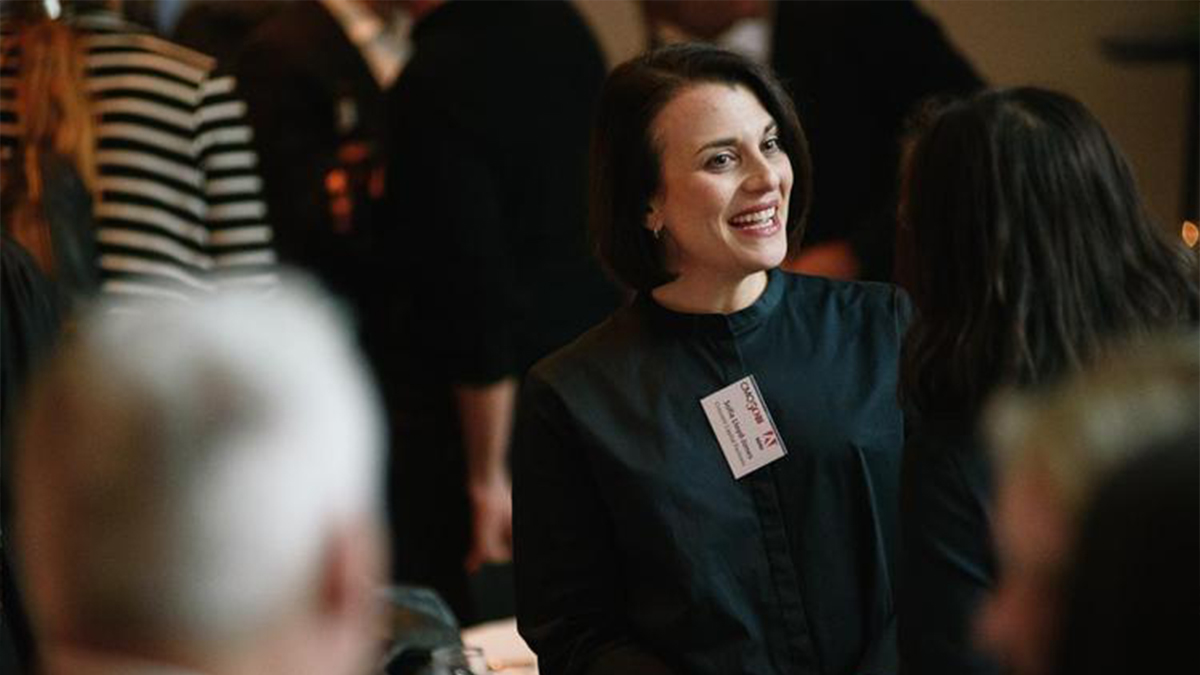 UNSW's Sofia Lloyd-Jones nominated in the CMO50 annual list.
UNSW is proud to acknowledge Sofia Lloyd-Jones, Director, Future Students, in the annual CMO50 list, which recognises Australia's 50 most innovative Chief Marketing Officers driving impact within their organisation. This is Ms Lloyd-Jones' third appearance on this prestigious list, and second nomination for her role at UNSW.
Ms Lloyd-Jones assumed leadership of UNSW's international student recruitment at the height of the COVID-19 pandemic, when Australia's international borders were firmly shut. Her role  involved devising the post-Covid rebuild strategy while there were still many unknowns. 
"We found new ways to connect with international audiences by putting the student's need at the heart - we delivered Digital Open Days in 2020-21, which attracted record leads and attendance numbers," said Ms Lloyd-Jones. "And, in 2022 we tailored our customer value proposition for international diversity markets, where affordability was a conversion barrier, by introducing a geo-targeted scholarship scheme'.
Through this new and tailored approach, 2022 saw international diversity enrolments double year-on-year, representing an increase from one quarter to one third of total enrolments.
Understanding the student recruitment journey is long and complex, Ms Lloyd-Jones led the Adobe Digital Marketing Platform (DMP) roadmap to transform student recruitment. Critical information and inspirational content has been deployed, delivering more connected, personalised experiences. Student recruitment emails and campaigns are sent using Adobe Campaign with personalisation and responsiveness at scale.
In addition, Ms Lloyd-Jones has spearheaded a focus on the postgraduate market. Her team has been responsible for devising the postgraduate campaign with specific creative and content, an 'always on' approach, and trigger-based communications.
As a result, UNSW postgraduate enrolments increased ahead of the market and UNSW has risen from fourth to second position in the market – driven by the new performance marketing model and organic core portfolio growth.
Finally, Ms Lloyd-Jones has led a strategic 'market smart' review of the education program portfolio, refocusing UNSW's future education offer shaped around lifelong learning. Critically, this ensures that what students learn at UNSW and the skills they develop for their future career, will be better informed by what the market needs and wants; helping to future-proof UNSW graduate success in the post-COVID world.
"In a rapidly changing employment market, now, more than ever, Australia needs to match the skills of its young people with job opportunities," said Ms Lloyd-Jones.
Comments