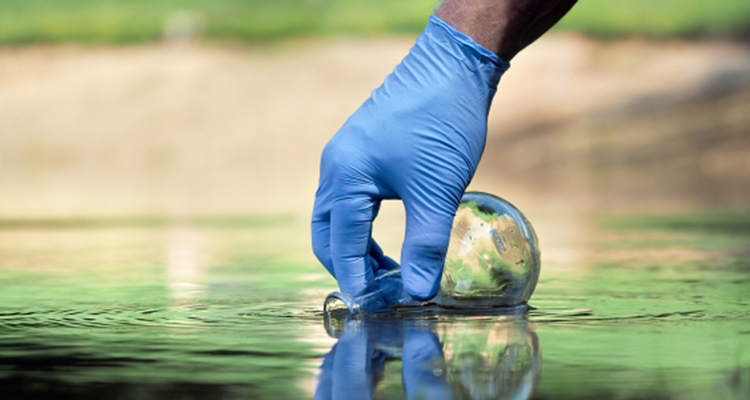 UNSW Sydney has risen in global rankings for its contribution to research in natural sciences. 
UNSW Sydney has maintained its hold among the top Australian institutions for contribution to scientific research in the prestigious Nature Index. The University stands third, ahead of nearly 200 other Australian institutions, and is first in Sydney and NSW.
The Index measures top-quality research outputs in the natural sciences, rating institutions that were the largest contributors to papers published in the past year across 82 of the world's leading science journals. 
Among academic institutions, UNSW climbed the ranks to be placed 89th globally, a sizeable jump from 108th last year. 
UNSW has risen to number 100 in the count of top institutions across all sectors, with the University's researchers authoring 395 publications in 2018, compared to 324 in 2017.
UNSW jumped to the top position in Australia for high-quality Chemistry research output, followed by Earth and Environmental Sciences (2nd), Physical Sciences (3rd) and Life Sciences (5th).
Overall, Australia ranks 10th globally for quality research output, an increase from 11th in 2017.
The rankings are based on the weighted fractional count, considered the most indicative of various measures that Nature Index publishes.
Professor Nicholas Fisk, Deputy Vice-Chancellor Research, congratulated UNSW researchers on being recognised for both the quality and quantity of their outputs in this influential international ranking, reflecting the University's standing at the forefront of scientific research.
"On a global scale, the high-end quality of our research keeps on improving, which is testimony to UNSW's focus on research excellence as published in the world's leading journals. The rise to top position nationally in Chemistry, along with UNSW's leap of 26 places among institutions overall, underscores the strength of our exceptionally talented academic staff," said Professor Fisk.
Comments