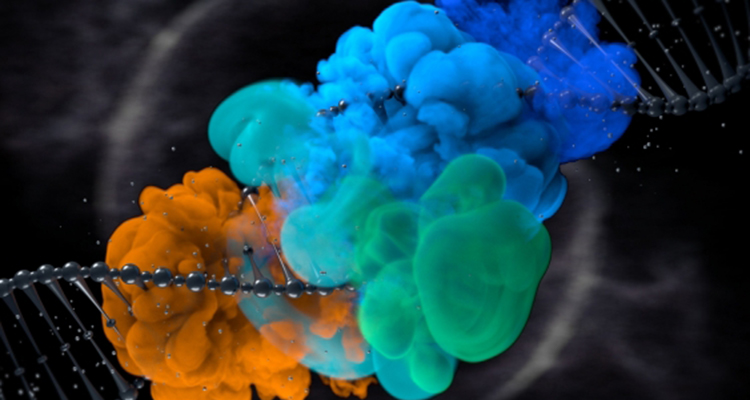 Explore the hidden wonder of Sydney's coral reefs or discover the feminist history of the internet when UNSW celebrates all things science.
A virtual dive into the state's hidden reefs, a lecture by Nobel Prize winner Elizabeth Blackburn and immersive virtual reality experiences are some of the highlights of UNSW Sydney's participation in National Science Week and the Sydney Science Festival in August.
National Science Week, which runs from 10-18 August, is Australia's annual celebration of science and technology with more than 1000 science events occurring across the country in 2019. Sydney Science Festival, from 6-18 August, showcases Sydney's diverse science and innovation community to strengthen the links between science, society and Sydney's diverse culture.
Professor Emma Johnston AO, Dean of Science at UNSW, said the University plays a key role in the city's annual science celebration: "UNSW Sydney's partnership with the Sydney Science Festival is an incredible opportunity for us as researchers, educators and communicators to engage with the wider community. Our world-class scientists are making discoveries that will shape our future, and they are passionate about sharing their work. The University is proud to support the many events that offer an in-depth look at what is happening amongst our broad areas of research. I invite you to explore what we have to offer during the Festival."
On 16 August, Nobel Laureate Elizabeth Blackburn will deliver the inaugural Gerald Westheimer Lecture, in an event chaired by Professor Johnston at the City Recital Hall. Professor Blackburn's ground-breaking discoveries about telomeres, the protective caps at the end of our chromosomes, and the enzyme telomerase earned her a Nobel Prize in 2009. She will discuss the instrumental role that telomeres and the enzyme telomerase play in the ageing process.
Join UNSW researchers on 10 August as they explore the underworld of the coral reefs along the NSW coast. Scientists will lead a "walking snorkel" tour of the Sydney Institute of Marine Science (SIMS) featuring the coral reefs and coral habitats from Northern NSW, Sydney, Lord Howe Islands and the southern reaches of cold-water corals. They will share the latest research on the crucial ecosystem functions these corals provide and run short talks on the east Australia current and connectivity between the Great Barrier Reef and NSW.
"There are so many unique habitats close to Sydney Harbour where corals exist that are essential for providing homes for other sea life," says Associate Professor Tracy Ainsworth from UNSW Science's School of Biological, Earth and Environmental Sciences. "There are soft corals found along the Central Coast but so many people don't know they are there. At this event you will be able to view living corals in tanks and up-close footage of coastline coral."
Delve into the history and future of female tech visionaries for the Women and the Internet talk on 14 August when Vice reporter Claire L Evans examines how women will continue to shape technology and innovation. Following a solo talk she will be joined by a panel including anthropologist Genevieve Bell, author Ginger Gorman, UNSW President of Robogals Sandy Aung and science journalist Natasha Mitchell.
On 8 August, Dr Juno Kim from UNSW's School of Optometry and Vision Science will lead 30-minute demonstrations on how virtual reality is used to understand balance, posture, and movement. Immerse yourself in state-of-the-art VR technology to discover how our sense of balance and motion is regulated through both our vision and our vestibular system, the sensory organs of the inner ear that detect gravitational forces applied to our head.
Continue the VR voyage on 17 August with a tour of The Lab for Innovation in Technology for Education (LITEroom), a dedicated technology playground at UNSW's Kensington campus. It holds innovative and emerging technologies that have the potential to transform contemporary teaching practice. This tour will provide an overview of the technologies and opportunities being explored in universities and hands-on activities using the lab's virtual reality equipment. There will also be the chance to attend Dr VR: Virtual Reality in Medical Education to see current technologies used in medical education.
On 13 August, theoretical physicist, cosmologist and astrobiologist Paul Davies will explain transformations in technology and medicine, the physics of two-headed worms and answer the age-old question of whether we are alone in the universe. In his talk, Davies, the bestselling author of The Demon in the Machine from Arizona State University, proposes answers about what life is and how it really began.
Take a guided tour of UNSW's Museum of Human Disease on 17 August with its collection of diseased human specimens demonstrating hundreds of diseases and their complications. See specimens demonstrating some of the world's deadliest diseases including mad cow disease, tuberculosis and cancers. Some specimens illustrate the effects of diseases such as typhoid and diphtheria, while others illustrate the impact of unhealthy lifestyle factors with exhibits on smoking, obesity, alcohol, drugs and mental health.
"Our invaluable collection is completely unique, with over 2500 diseased human tissue specimens. Attendees will be able to see specimens demonstrating some of the world's deadliest diseases like mad cow disease, tuberculosis and different cancers and tumours," says Dean Lovett, manager of the Museum.
The intersection of medical science, health and lifestyle on heart disease will be the topic of a panel discussion Look Inside My Heart: Medical Science, Health and Lifestyle on 7 August featuring leading academics from UNSW Medicine including Scientia Professor Vlado Perkovic, Dr Jennifer Cohen, Professor Michael Farrell, Dr Alexandra Jones, Dr Rebecca Reynolds and Dr Belinda Parmenter. The panel will discuss the latest scientific research in heart disease, issues and medical developments, followed by an audience Q&A.
The psychology of bloodlust and our obsession with true crime will come to life when psychological scientist Julia Shaw, psychologist Georgie Fleming and philosopher Luke Russell join science journalist Natasha Mitchell in conversation on 12 August in Rethinking Evil. The panel will discuss the science of human behaviour, giving a much more complex picture of humanity's dark side and calling into question our assumptions about the nature of evil. 
On 16 August, Associate Professor Michael Kasumovic will hold Playing Video Games for Science!, guided two-hour sessions for year 7 and 8 students to explore Arludo Games, a library of apps that turns smartphones into science equipment, capable of aggregating data from social science experiments.
There are many more events being held at UNSW, including a science fete for primary schools with hands-on science booths at the Kensington campus and a series of short talks with scientists in the new UNSW Bookshop.
For more details about UNSW-related events see the UNSW Events website.
Comments