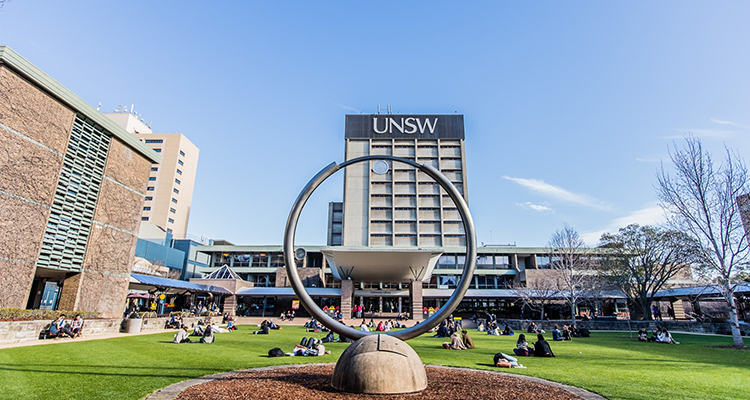 UNSW has risen two places in the prestigious QS university rankings, climbing to 43 in the world.
The latest QS World University Rankings have placed UNSW Sydney 43 in the world and fourth in Australia, up two places from last year's ranking of 45.
At 43 in the world, UNSW is among the top 4% of universities in the rankings. UNSW has moved up nine places since 2013.
Reputation is a central piece of the ranking criteria, accounting for half of the total score. Based on the views of more than 139,000 employers and academics world-wide, UNSW ranked 28 globally in Employer reputation and 38 globally in Academic reputation.
The University also scored highly for its research quality and proportion of international students, jumping 12 spots in citations per faculty (46 globally) and international students (48 globally).
It is the seventh year running UNSW has received a perfect score for the proportion of international faculty members.
UNSW President and Vice-Chancellor, Professor Ian Jacobs, said the ranking reflects UNSW's strong reputation as Australia's global university. 
"I am delighted to see this validation of the outstanding work of our academics, students and staff who are recognised here and overseas by their peers and employers," said Professor Jacobs.
"Our research is increasingly recognised for its excellence and impact, as reflected in the 2018 Excellence in Research in Australia report which saw UNSW score more top ratings in broad fields of research than any other in Australia.
"Importantly the UNSW community is delivering our research objectives while also achieving our ambitious aims for innovation in teaching, equity, thought leadership, knowledge transfer and global impact." 
US university, Massachusetts Institute of Technology (MIT), was once again named best in the world followed by Stanford University.
The full rankings are available here.
Comments