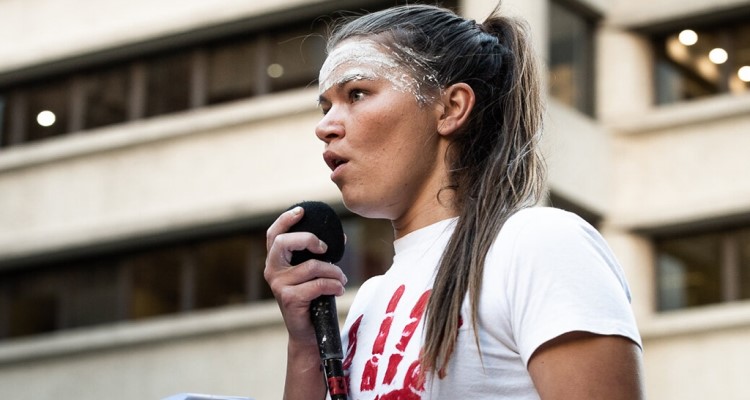 Vanessa Turnbull-Roberts is the only UNSW student among the five national finalists for the award conferred by the Australian Human Rights Commission. 
Proud Bundjalung woman and youth leader, Vanessa Turnbull-Roberts has dedicated her life to fighting against injustices that disproportionately affect Indigenous peoples. 
"There are too many of our children, sisters and brothers in places where their voices are not heard, and their rights are not being met," she says. 
This month, the Australian Human Rights Commission has named the UNSW Law student as a finalist for the 2019 Young People's Human Rights Medal. This nomination highlights Ms Turnbull-Roberts' advocacy in drawing attention to the prejudice faced by Indigenous peoples in statutory care and in the criminal system.   
The nomination came as a shock to Ms Turnbull-Roberts. "I am really fortunate to be surrounded by staunch matriarchs, truth-tellers, healers and people who are forever advocating for the resistance and fight for First Nations people. This recognition is not for me, it's for the ancestors who have been fighting much bigger battles before me." 
Ms Turnbull-Roberts is completing her honours thesis at UNSW Law, and her research on the recent amendments to the Children and Young Persons (Care and Protection) Act 1998 examines how these amendments disproportionately impact Aboriginal children.  
"We have a system that is seeing our children go from statutory care through to the criminal justice system," she says. "If we are to create real change, we need to undertake an institutional abolition approach."  
UNSW Pro Vice-Chancellor Indigenous, Professor Megan Davis says the award nomination highlights the power of young Aboriginal voices.  
"Vanessa is an extraordinary young woman. She is intelligent, erudite, energetic and courageous. It is not easy to step up and speak out on matters such as child protection or criminal justice," Professor Davis says.  
"At UNSW we promote the ethic of 'give back' – where students and graduates use their knowledge and education to help our community. Vanessa is giving back, using her position and energy to lead reform initiatives for the community. She is leading the next generation of Aboriginal thinkers and activists. We are very proud to have her at UNSW and UNSW Law."  
The Human Rights Awards ceremony will be held on 13 December at the Fullerton Hotel Sydney.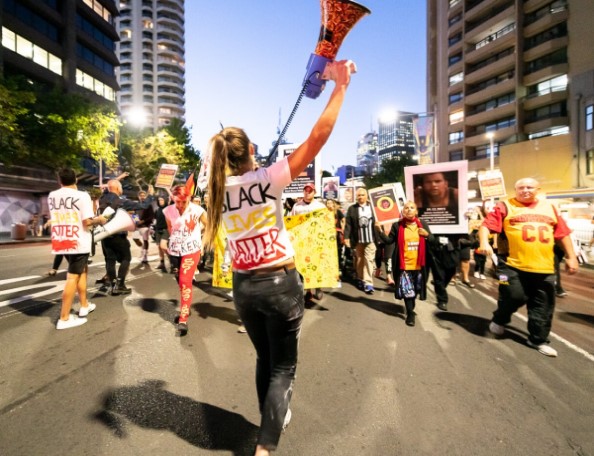 Image credit: John Janson-Moore
Comments