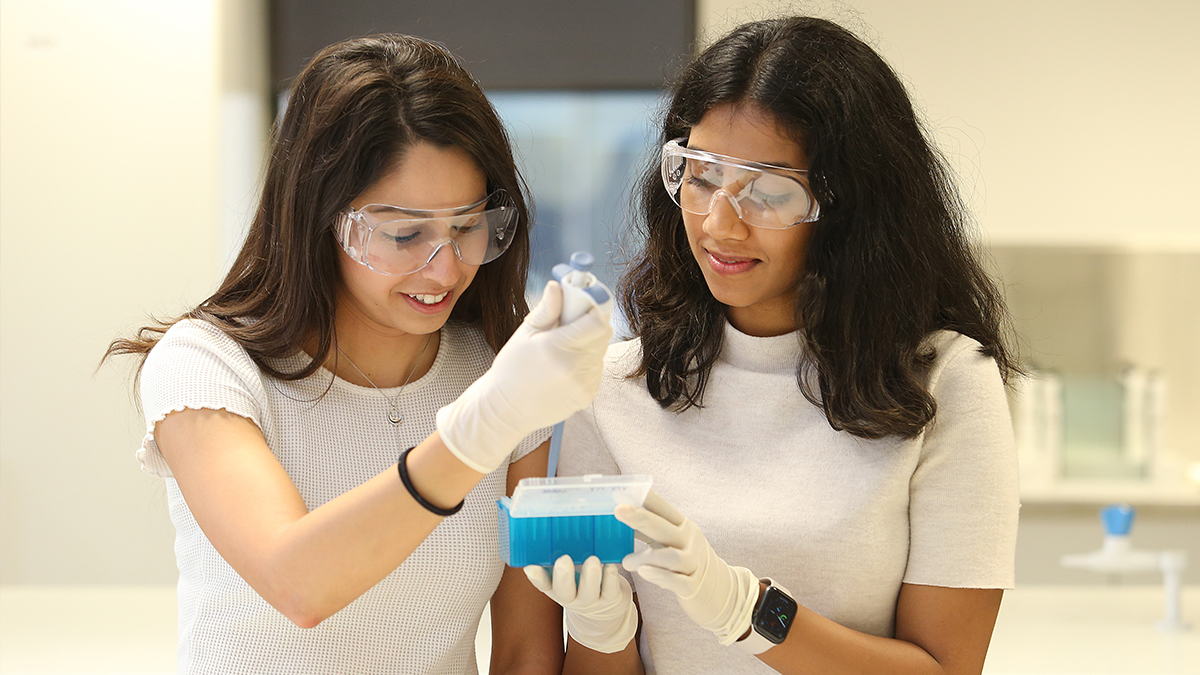 Next phase of the Randwick Health and Innovation Precinct is realised with the progression of design and planning for the new UNSW Health Translation Hub.
The Randwick Health and Innovation Precinct is an initiative where UNSW's teachers, researchers, and students can thrive.
Building upon 60 years of teaching hospital affiliations, the development of the UNSW Health Translation Hub (UNSW HTH) will provide UNSW a unique opportunity to create a seamless physical and working connection between the University and Randwick Hospitals Campus, its research institutes, and broader health partners.
By bringing together educational and medical researchers, clinicians, educators, industry partners and public health officials, it will support the rapid translation of research, innovation, and education into improved patient care, delivering better health outcomes to the community.
The project is progressing through the planning and design phases with the preparation of a State Significant Development Application to be lodged with the Department of Planning, Industry and Environment for assessment.
"This new building and our commitment to significantly invest in the precinct will take our partnership to a new level," said Professor Ian Jacobs, President and Vice-Chancellor.
"As well as improving health services to our local communities, the seamless physical and working integration between the hospitals and this new Health Translation Hub will enable us to compete at the forefront of health research and education internationally.
"It is particularly noteworthy that the new building will connect all academics on the UNSW campus, across the array of disciplines relevant to health, into the new Randwick Health and Innovation Precinct. The involvement of our faculties of Engineering, Science, Business, Law & Justice and Arts, Design & Architecture, as well as Medicine & Health, opens unique and exciting opportunities.
"That will enable us to attract more outstanding clinicians, health professionals and academics to the Randwick Health and Innovation Precinct; drive better healthcare, research and outcomes for patients; and generate economic benefits for the community," he said.
Located on the corner of High Street and Botany Street, the new building will include new ambulatory care clinics in a range of fields, including neurosciences, public and population health. These clinics will provide an important service and improved outcomes for the patent and their families and carers, promote clinical research, and provide excellent opportunities for training.
The new building will include:
Purpose-built spaces for researchers, educators, and industry partners to work alongside clinicians
Education, training and research rooms
Clinical schools for Women's and Children's Health, Psychiatry and Prince of Wales Hospital
Ambulatory care clinics
Support facilities including retail premises
Over 2,500 m2 of publicly accessible open space for staff, students, patients and the community.
Learn more about the UNSW HTH and wider Randwick Campus Redevelopment.
UNSW staff, students, visitors and the community are welcome to attend the UNSW Health Translation Hub pop up information stand held near the Library entrance on Wednesday, 10 March, we look forward to engaging with the UNSW community.
Comments