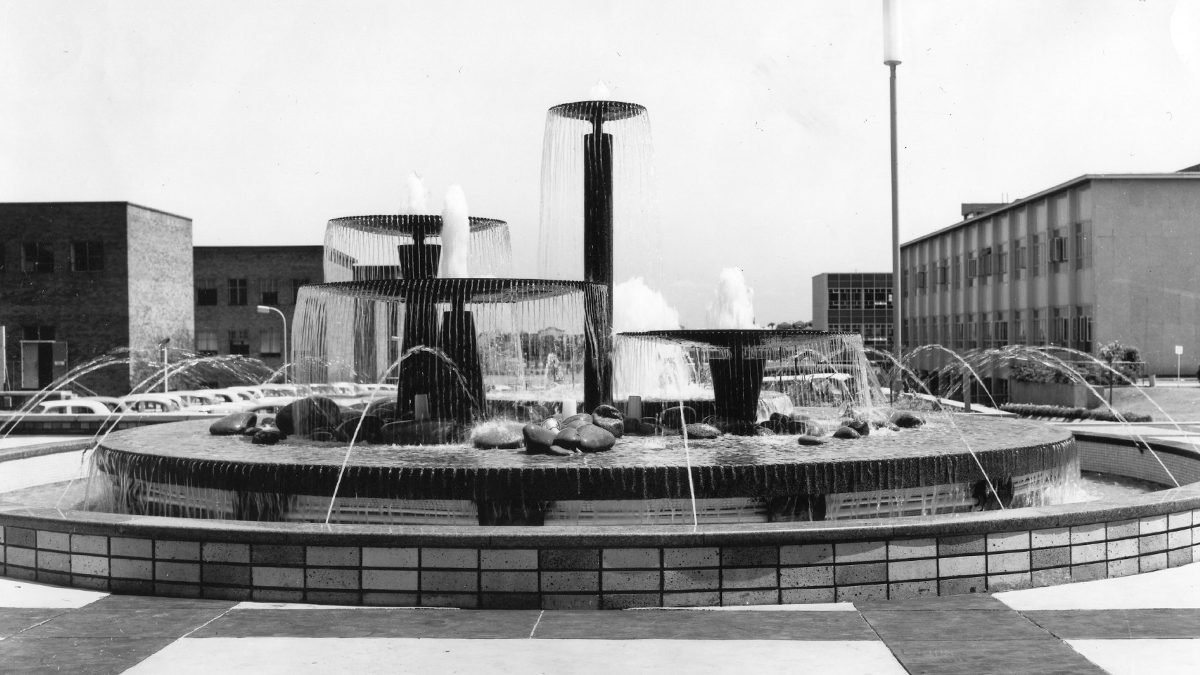 To celebrate the Kensington campus and its reactivation in 2021, UNSW Archives is pleased to announce the launch of the Lost Campus Exhibition.
The Kensington campus exists in a constant state of evolution, in order to meet UNSW's ever-changing needs.
The Lost Campus exhibition revisits some memorable features of the campus that have now been lost to time.
As you look over the Library Lawn, did you know that the lawn once held a pond? The pond was located near the Chancellery where the clock is now installed.
Strolling through International Square on your way towards the Red Centre would also have been very different. You could have stopped at the Engineering fountain or leaned against an upside-down fig tree.
And at one time if you happened to be in lower campus after heavy rain, you may have got a little wet from the temporary lake that appeared. You even could have marvelled at students water-skiing in Lake Bourke!
To find out more about these and other past features of the campus, visit the Lost Campus Exhibition here.
Comments