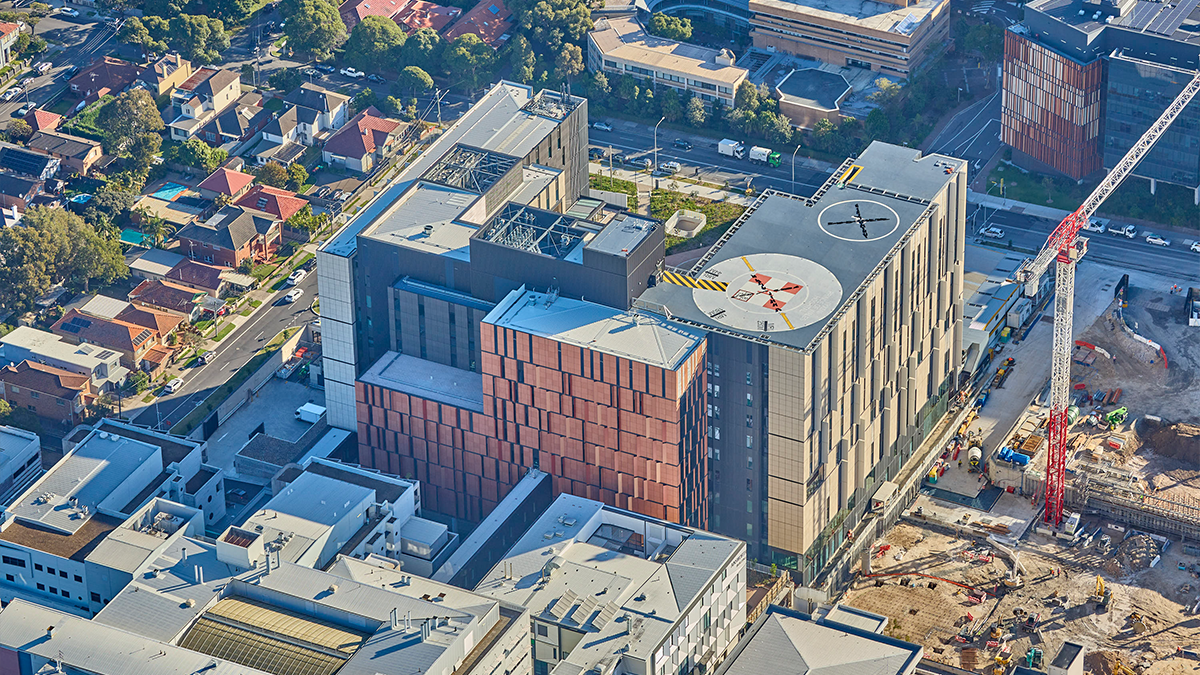 The dedicated education and research space will bring together researchers, clinicians and health experts.
Situated alongside the newly opened Acute Services Building (ASB) at the Prince of Wales Hospital is the Integrated Acute Services Building (IASB). The IASB is UNSW's newest teaching and research space and fit out began in May when the site was handed over to the University. This dynamic, new 10-storey integrated extension will house state-of-the-art research, clinical innovation and teaching facilities for UNSW. 
UNSW Director Strategy and Precincts, Dr Zoe Terpening believes the value of co-location across Randwick Health and Innovation Precinct (RHIP) is central to advancing innovation in healthcare and research.   
"The UNSW education and research space within the IASB will bring together education and medical researchers, clinicians, industry partners and public health experts to foster rapid translation of research, innovation and education," she said.  
"Embedding a world leading University within a leading tertiary hospital fosters a culture of collaboration, amplifying the potential for transformative outcomes. Together we can create a tapestry where patient care, research and education intertwine, shaping a brighter future of health for all." 
The IASB will offer research space for a multitude of medical disciplines.
Adjacent to the hospital's operating theatres, UNSW will have a medical technology ideation space, as well as bio-printing, rapid prototyping and testing laboratories.
There will be dedicated areas for clinical prototyping: co-design for implants, prosthetics, orthotics, devices, surgical robotics computational modelling. In addition, a new Sample Preparation Facility will be created, for specimen reception and distribution, molecular, processing and short-term cryostorage.  
On levels 5 to 7, UNSW will have dedicated clinical education and research zones to encourage collaboration and learning. These spaces link to the hospital's aged care and orthogeriatric, surgery, respiratory and spinal units.  
Level 8 will include a second laboratory, more clinical education areas, as well as space dedicated to stroke research, which directly links to the hospital's neurosciences unit.
The UNSW facilities are expected to open in 2024.   
Comments