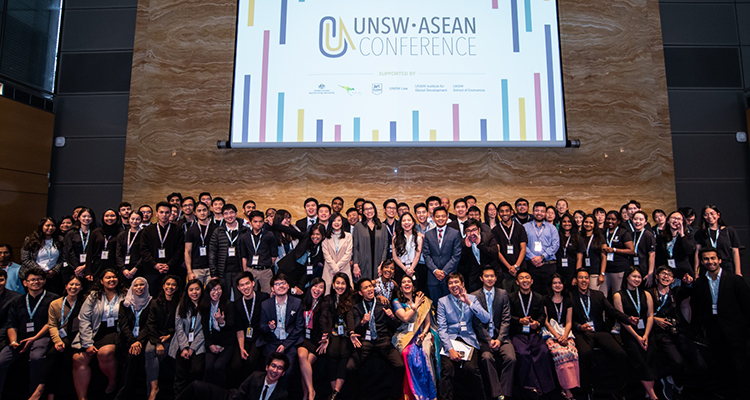 The conference covers topics from climate change to cyberthreats and human rights, and will feature a keynote address from former Prime Minister Kevin Rudd.
The UNSW ASEAN Conference is a meeting of ideas, culture and people, which aims to connect the world and Association of Southeast Nations (ASEAN) under one global forum.
Despite the challenges of navigating the world during the COVID-19 pandemic, the 2020 UNSW ASEAN Conference will continue to deliver on these lofty aims, with a suite of world-class speakers and global citizens coming together to ask questions, discuss and collaborate to make ASEAN better.
"The UNSW ASEAN Conference will present over 40 outstanding speakers from former Prime Ministers and Ministers to CEOs, academics and activists talking about issues that matter globally and to ASEAN today," said UNSW ASEAN Conference CEO Dr Anthony Sunjaya.
"With a wide variety of topics to look forward to, from social entrepreneurship, human rights, cybersecurity, climate change, women's empowerment to impacts of COVID-19, there's certainly a topic for everyone."
Home to more than 622 million people, ASEAN is poised to become the fourth largest economy in the world by 2050. In a challenging global climate, the UNSW ASEAN Conference was established to provoke discussions around these challenges and how to address them.
Heading this year's line-up of keynote speakers is former Australian Prime Minister and President of the Asia Society Policy Institute Kevin Rudd.
The conference will be held across three days – 10, 17 and 24 October – and each day will address a key area of interest for the ASEAN community.
The first day will focus on socio-cultural issues, including social entrepreneurship, digital learning and human rights.
The second day's sessions take an economic focus, covering climate change, the future of informal economies, and the winners and losers of the COVID-19 pandemic.
The final day looks at political and security issues including ASEAN regionalism, cyberthreats, and a session on people, power and politics.
UNSW staff are able to register for free to attend the virtual conference. Registration provides each participant with a three-day conference pass, allowing staff to select sessions most relevant to their interests, or take in the entire conference.
More information about the UNSW ASEAN Conference can be found on the conference website.
Comments